China completes construction of first Hualong One nuclear project
Xinhua | Updated: 2017-05-26 09:07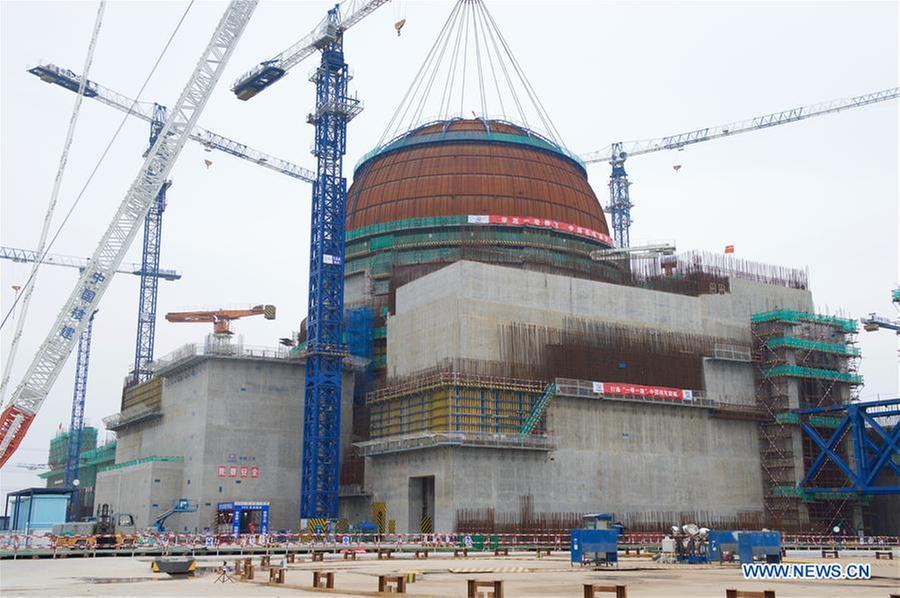 The dome is being installed. [Photo/Xinhua]
The successful installation of the dome will contribute to the development of China's domestic third-generation reactor design and enhance the confidence in Hualong One among countries involved in the Belt and Road Initiative to boost cooperation, said Wang Shoujun, chairman of CNNC.
The country has actively promoted Hualong One at home and abroad. There are now four projects using Hualong One design under construction, including two reactors in Karachi, Pakistan.
During the Belt and Road Forum for International Cooperation earlier this month, CNNC also signed a cooperation framework agreement with Argentina, a key emerging market for Chinese companies, which included using the Hualong One design for the country's fifth nuclear unit.