Spreading its wings
By Chen Nan | China Daily | Updated: 2017-07-08 07:33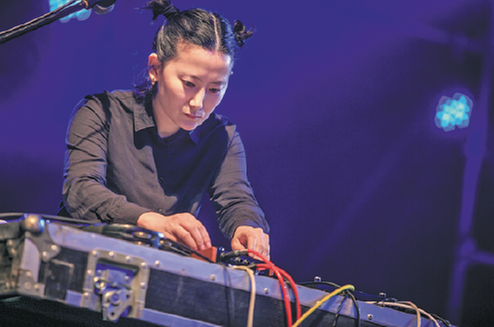 Re-TROS, short for Rebuilding the Rights of Statues, is a post-punk rock band based in Beijing, which was founded by Hua Dong in 2003.[Photo provided to China Daily]
Re-TROS, a Chinese post-punk rock band based in Beijing, will launch a tour in North America, as it strives for increased global recognition
Chinese band Re-TROS made its debut in the United Kingdom in May. On the first night, it performed at The Cavern, a small nightclub in Liverpool, where the Beatles used to play regularly.
Then three days later, it performed at the Liverpool Sound City Music Festival, a major annual event of Liverpool.
"We experienced a different atmosphere at each venue. It felt great," says Hua Dong, the band's lead vocalist and guitarist, adding that at the festival, he met some of his favorite musicians, such as John Cale, one of the founding members of the legendary rock band Velvet Underground.
"I saw many elder people wearing T-shirts with images of Velvet Underground at the festival - which is different from China. In China, outdoor music festivals are packed with young people."
Re-TROS, short for Rebuilding the Rights of Statues, is a post-punk rock band based in Beijing, which was founded by Hua Dong in 2003.
Hua, who was born in Nanjing, in East China's Jiangsu province, gave up studying German at the Martin Luther University of Halle-Wittenberg, in Leipzig, to focus on his music.
The band has a sizable fan base in China thanks to its music, a combination of post-punk beats and synthesizers. This April, it toured more than 20 Chinese cities.