The world on two wheels
By Xu Lin | China Daily | Updated: 2018-08-21 10:33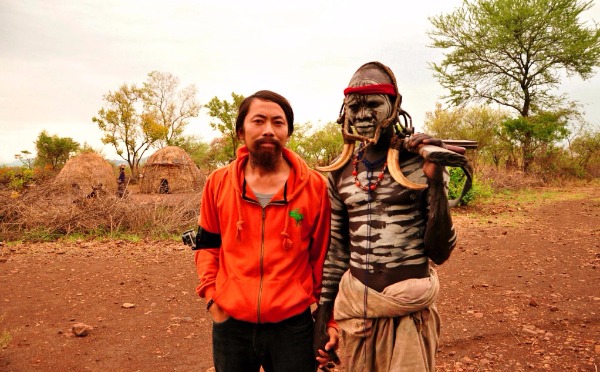 A cyclist shares his adventures pedaling through 34 countries, Xu Lin reports.
Zhu Zhiwen appeared clean cut when he first set out to ultimately cycle 54,000 kilometers through 34 countries on three continents years ago.
He left China with a shaved face and crew cut.
Today, the tanned man's hair is knotted into dreadlocks above his sideburns.
"Cycling itself is boring most of the time," the 32-year-old says.
"It's the uncertainties, such as the people and situations you encounter, that enrich the journey."
Zhu has made seven trips through countries in Asia, Africa and South America, many of which are involved in the Belt and Road Initiative.
He returned to China for a month before departing to cycle in Colombia in mid-July.
He brings a solar-power charger and camping supplies on the road.
The adventurer typically cycles six to eight hours a day. His routine includes pitching his tent, brewing coffee and cooking meals.
Zhu sometimes stays a while in certain places to interact with the locals.
He only learned a few basic Spanish words and sometimes communicates with Latin Americans using body language, he says.