Pudong a magnet for global talent
By WANG YING | China Daily | Updated: 2018-09-17 07:46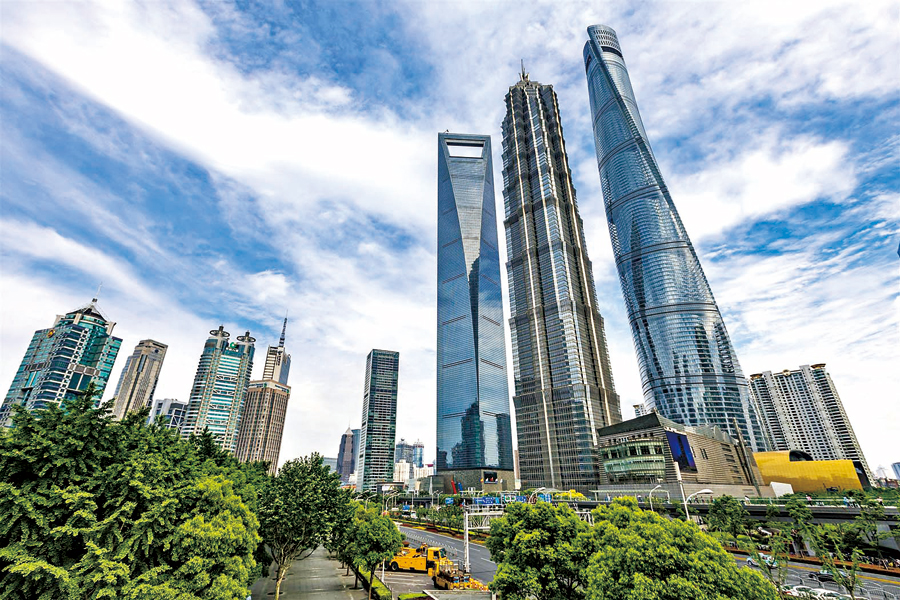 Upon arriving in Shanghai 16 years ago, Tony Tovar thought the city was just a temporary stopover. But the experiential learning coordinator has been calling it home for many years now.
It's in the bustling district of Pudong that Tovar, of the United States, realized his life's dream. He has an occupation that he loves, two healthy children and a charming Chinese wife, all while being comfortably ensconced in a cozy cosmopolitan neighborhood.
Pudong, located east of the Huangpu River, used to be home to farmland and undeveloped property.
However, thanks to government policies to develop the area, along with an influx of major talent and investment, Pudong has become one of the most vibrant financial zones in the nation and boasts many famous skyscrapers, like the 632-meter Shanghai Tower. It also has the city's most expensive flats.
Lars Traaholt Vagnes, who just graduated from Shanghai Jiao Tong University with a bachelor's degree in computer engineering, is busy applying for a working visa at the Shanghai Exit-Entry Administration Bureau in Pudong.
"I want to create my own business to tap into the China market," said the Norwegian. He decided to study in Shanghai after a visit to the city during a three-month volunteer stint in Anhui province in 2013.
Vagnes said Shanghai is full of energy and opportunities. "I am inspired by people here who are doing big projects, and I want to be one of them," he said, adding that he is also co-founder of a technology company based in the United States.
"I received a very positive response from the Exit-Entry Administration Bureau. A one-year entrepreneur visa can be approved within seven working days," said Vagnes.
Vagnes is one of the beneficiaries of the latest working visa policies launched by the city to attract students from top local universities. As of June, Pudong's foreign talent bureau has helped 50 graduates and 37 undergraduates process their working visa applications since opening a year ago.
In addition, the bureau organized three job fairs for foreign students, attracting more than 1,000 students from over 30 countries.
"Shanghai has launched a slew of favorable visa policies for foreigners interested in starting businesses. To date, we have issued 95 entrepreneur visas," said Cai Baodi, an official from the Shanghai Exit-Entry Administration Bureau.
As for high-level foreign talent seeking longer-term stays in the city, they have been able to apply for permanent resident visas at the free trade zone since April 2017. The foreign talent bureau has received 62 applications as of June.
"The number of foreigners in the city has definitely exploded. I always tell people that Shanghai is a city at the same level as London, Paris or New York, or any other major world city. There are so many opportunities here, and many exciting things to experience," said Tovar, who also lives in Pudong.
Shanghai's demographics are becoming increasingly diverse. Biyun International Community houses more than 2,000 foreign families from over 60 nations and regions, including the US, Britain, France, Japan, Italy, Spain, India and Switzerland.
"I came here because I had a great opportunity for my career, but a big part of coming here was exposing my daughter to the Chinese culture where she has an opportunity to learn Chinese. I think with the way China is evolving, not only growing domestically but globally, this will create unprecedented opportunities for her future," said Jennifer Goforth, a chief engineer at General Motors in Shanghai.