FAST to start formal operation in 2019
Xinhua | Updated: 2018-09-17 14:26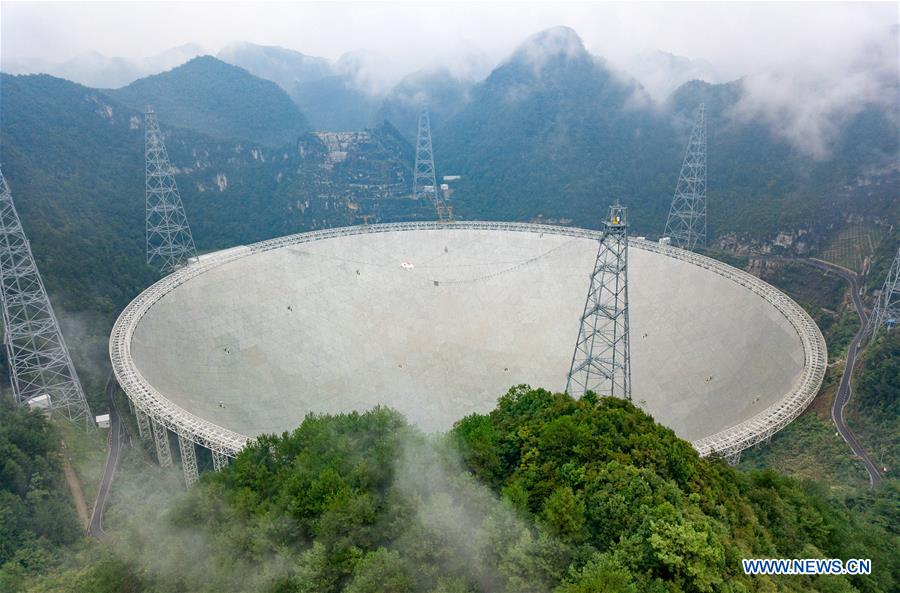 BEIJING - China's Five-hundred-meter Aperture Spherical Radio Telescope (FAST), the world's largest single-dish radio telescope, will start formal operation and open to Chinese astronomers in 2019, according to the National Astronomical Observatories of China (NAOC).
FAST has discovered 44 new pulsars since its trial operation began in September 2016, and it is still being improved, said Li Di, chief scientist of FAST, in a recent astronomy forum held in Xuyi county, Jiangsu province.
Organized by the NAOC and Purple Mountain Observatory under the Chinese Academy of Sciences, the forum invited more than 30 astronomy experts and 300 astronomy lovers around the world to discuss the future development of astronomy.
Located in a naturally deep and round karst depression in southwest China's Guizhou Province, FAST is believed to be the world's most sensitive radio telescope.
Pulsar observation is an important task for FAST because it can be used to conduct research on gravitational waves and black holes and to help solve many other major questions in physics.
FAST is also in charge of the exploration of interstellar molecules and interstellar communication signals.