Affectionate robots win hearts at CES
By LINDA DENG in Las Vegas | China Daily USA | Updated: 2019-01-09 23:49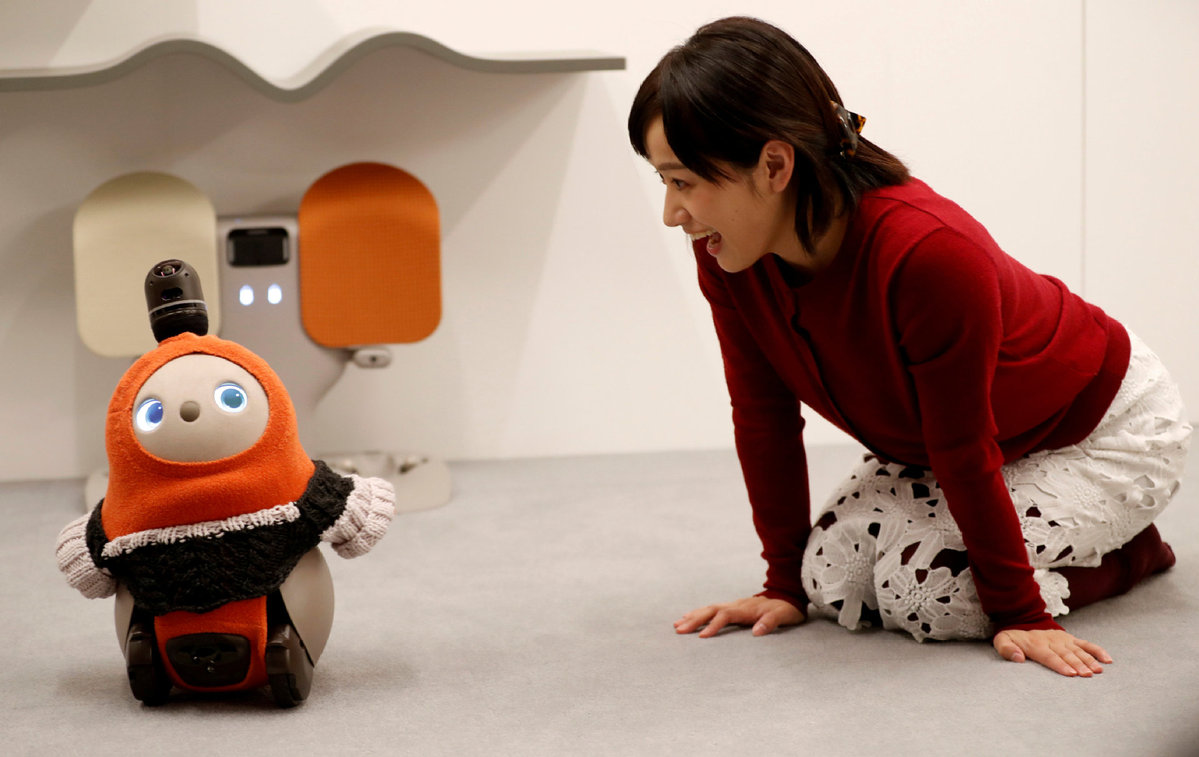 A little robot designed to "nurture people's capacity to love", along with a dog that does tricks are softening up audiences at CES 2019.
Groove X, a Japanese robotics startup, brought its new companion robot Lovottm to this week's Consumer Electronics Show.
Loaded with advanced technology such as "Emotional Robotics" and touch sensors throughout its frame, the little robot waves its arms and demands to be picked up and cuddled.
There are 27 percent more robotics companies participating in CES this year than last, according to the Consumer Technology Association.
Sony's Aibo robotic dog found a welcoming audience. Attendees just couldn't resist petting a dog packed with advanced artificial intelligence features and watching it recognize people and learn tricks.
The dog is designed to connect with its owners on an emotional level, said Mike Fasulo, president and COO of Sony Electronics North America. Aibo has already sold out in the US, according to a representative at the Sony booth.
Today's robots are a bundle of technology, including deep learning-based computer vision for high-level understanding, visual simultaneous localization and positioning, and automatic control technology.
Not all the robots are cute and cuddly — some are all business.
An autonomous mobile robot now being used by Chinese e-commerce giant JD made its North American debut. The AMR X150 by Chinese startup ForwardX Robotics is an intelligent warehousing robot capable of carrying 220 pounds, with a top speed of 5 feet per second and 10 hours of operation per battery charge.
"Our robots are smarter because they have smart brains with perception, cognition, judgment and decision-making capabilities," Nicolas Chee, founder and CEO of ForwardX, told China Daily.