Inspirational archipelago
By Chen Nan | China Daily | Updated: 2019-06-01 10:49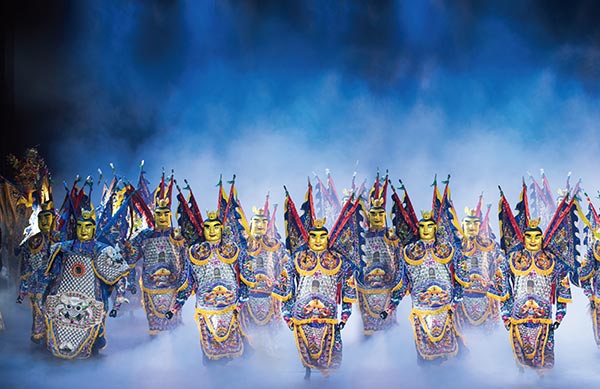 The culture and traditions of the island county of Pingtan off the coast of Fujian are explored in the second leg of Yang Liping's dance drama tour, Chen Nan reports.
Situated off the east coast of Fujian province, Pingtan county is a chain of over 120 isles centered around the main island of Pingtan, and the closest place on the mainland to Taiwan. The natural beauty and unique culture of Pingtan not only attracts tourists, but it has also provided the inspiration for renowned Chinese dancer-choreographer Yang Liping's latest work.
Following its premiere in Fuzhou, Fujiang province, in January 2018, the dance drama Pingtan Impression has visited 20 cities and staged around 70 performances across the country.
From June 7 to 9, Pingtan Impression will make its Beijing debut at the Tianqiao Performing Arts Center, before embarking on a second nationwide tour.
"Dance is a way of satisfying human needs and in primitive societies, dance was a major way to express sentiments," says dancer-choreographer Yang, 61, a practitioner of Chinese folk dance, who is from the Bai ethnic group of Southwest China's Yunnan province. "I always bear that in mind after learning this as a child."
"When I visited Pingtan for the first time in October 2016, I encountered a totally different culture compared to my hometown in Yunnan province. The ocean, the religion, the Hakka folk songs, the local operas and food - everything inspired me," says Yang. "I didn't have to invent anything for the stage. I just presented the rarely seen traditions of Pingtan, some of which are facing extinction."