Unusual but true: Gold toilet worth 1 million pounds stolen
chinadaily.com.cn | Updated: 2019-09-20 13:00
A 116-year-old honored as the oldest living person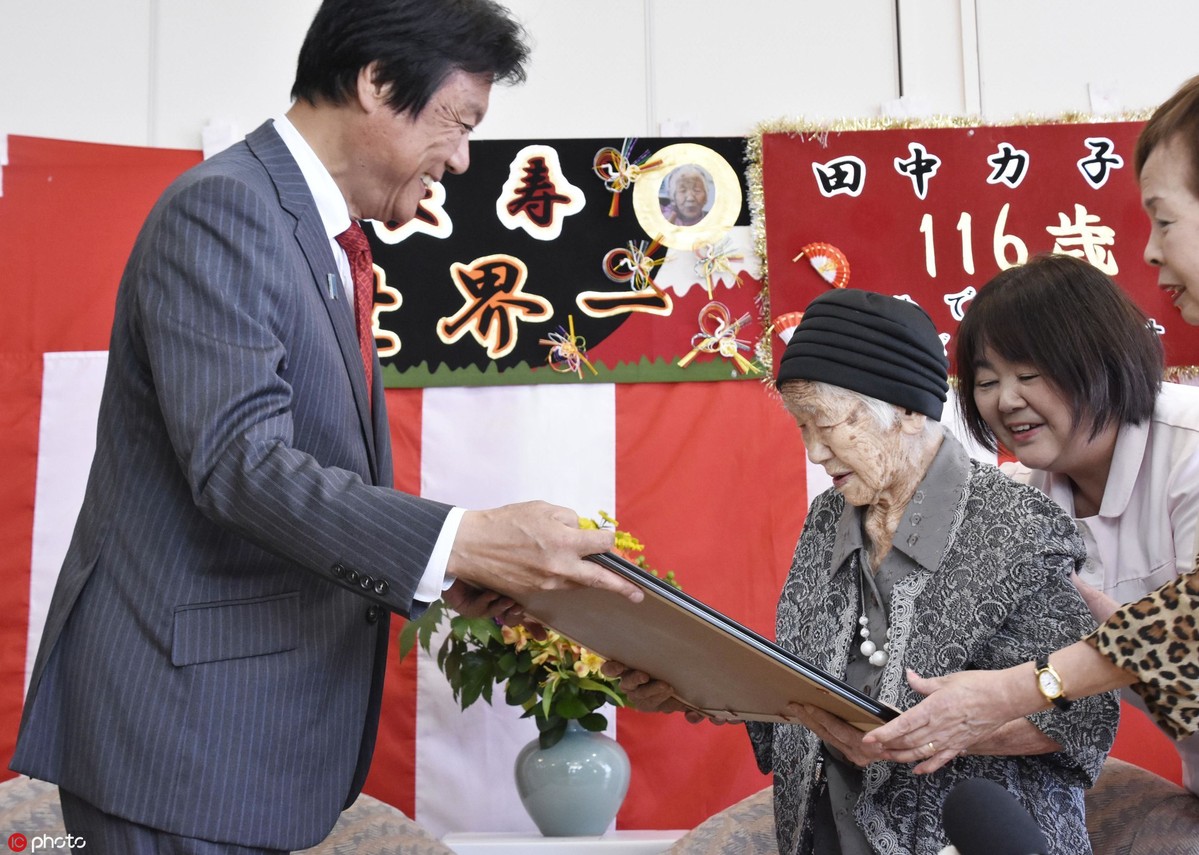 A 116-year-old Japanese woman named Kane Tanaka was honored the title of world's oldest living person by Guinness World Records earlier this year.
However, Tanaka has a long way to go before she becomes the oldest person ever, an achievement of a French woman, Jeanne Louise Calment, who lived to 122 years, according to Guinness World Records.
Tanaka was born on Jan 2, 1903.