Unusual but true: Gold toilet worth 1 million pounds stolen
chinadaily.com.cn | Updated: 2019-09-20 13:00
Gold toilet worth 1 million pounds stolen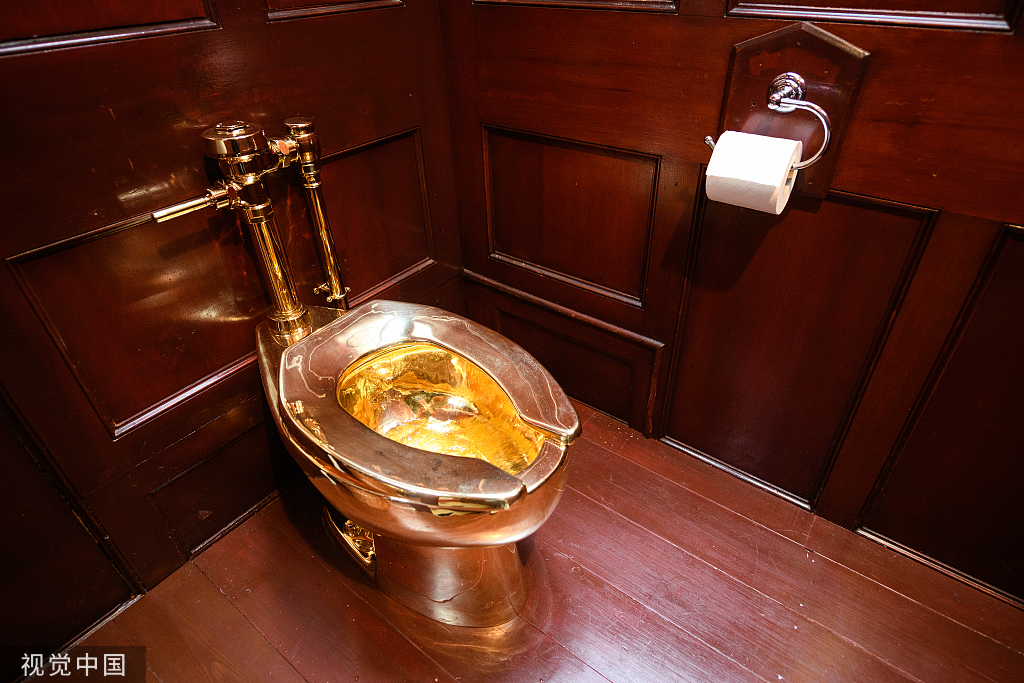 An 18-carat-gold toilet worth £1 million was stolen from Winston Churchill's birthplace, Blenheim Palace, early on Saturday in Oxfordshire, England.
The toilet is fully functional, and visitors could use it with a 3-minute time limit.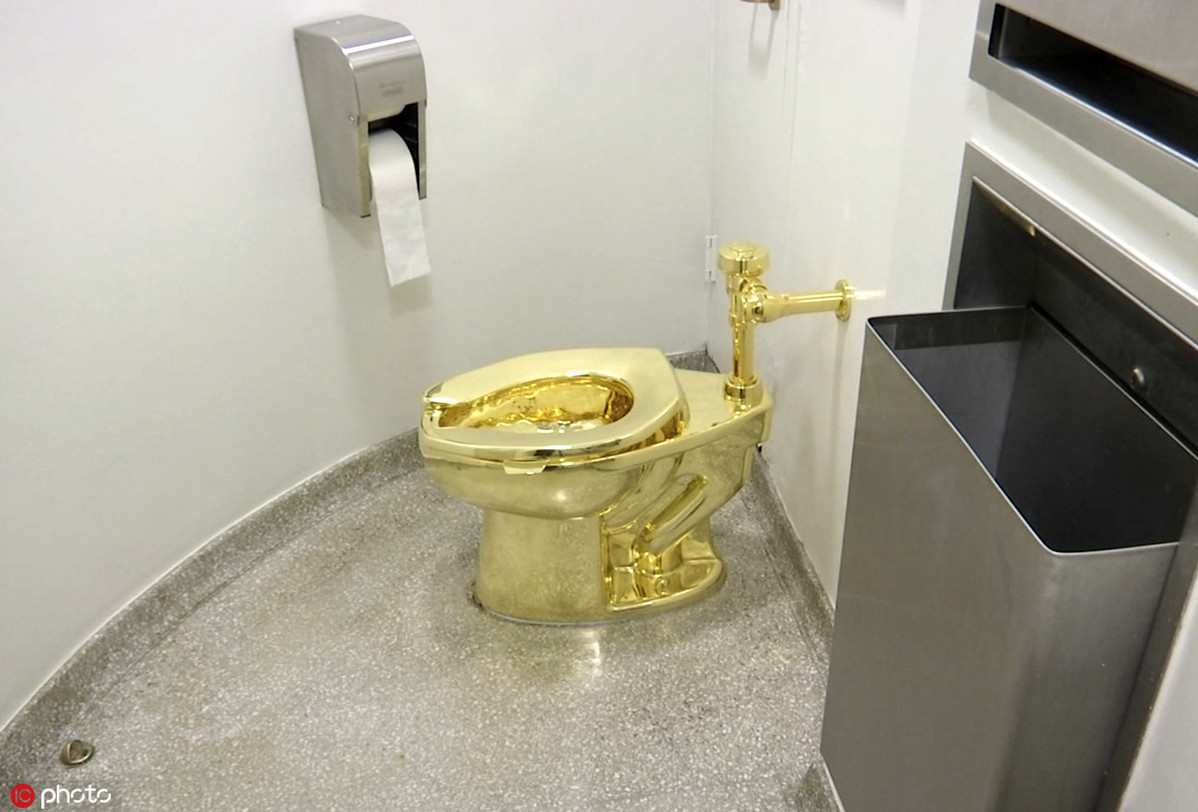 The theft was discovered just two days after the golden bowl was fitted in a toilet suite at Blenheim Palace.
Police believe a gang of burglars broke into the palace, ripped the toilet from its fittings and escaped in several vehicles, causing a trail of significant damage and flooding.