Unusual but true: Gold toilet worth 1 million pounds stolen
chinadaily.com.cn | Updated: 2019-09-20 13:00
Portraits created by Rubik's Cubes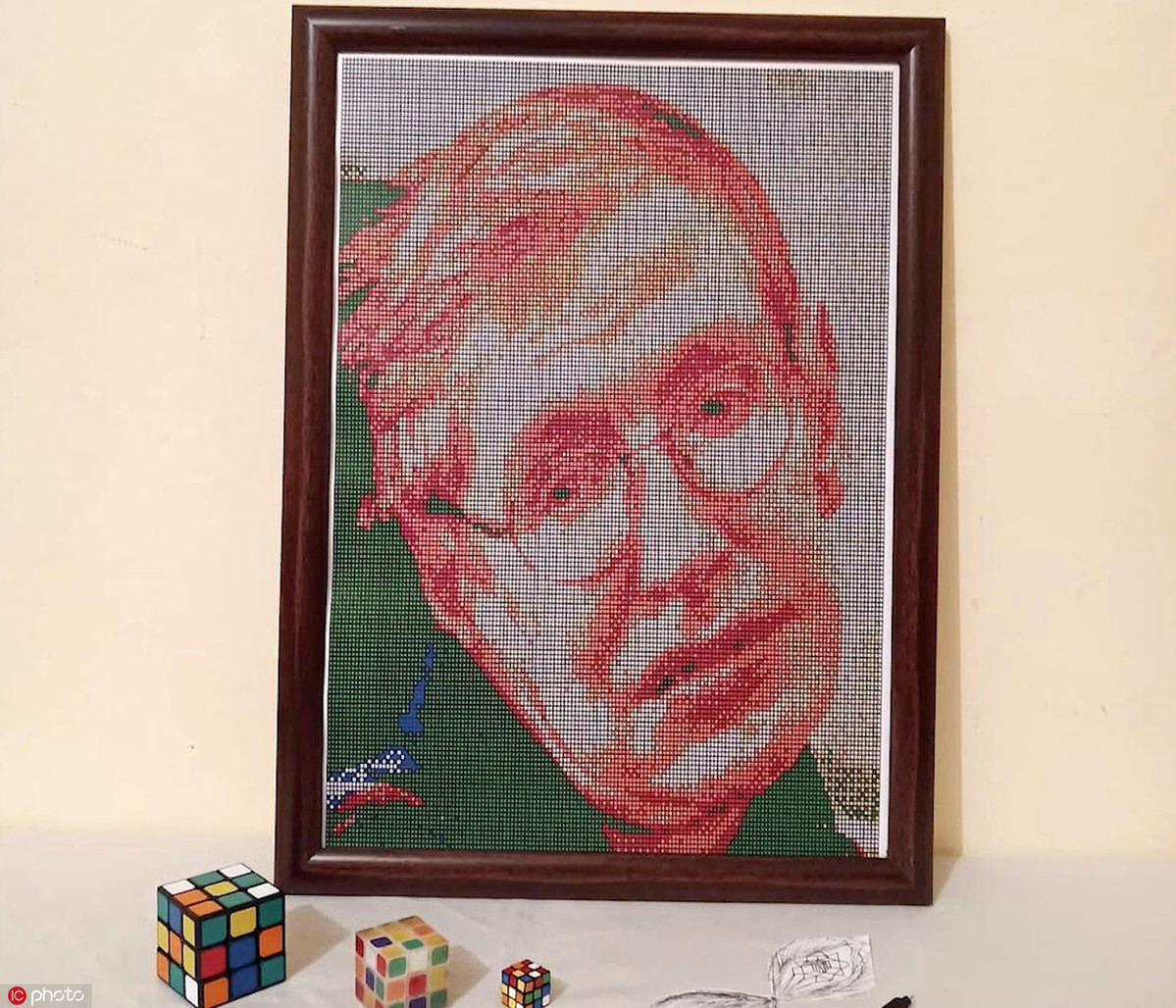 Hazrat Mammadrzayev from Azerbaijan uses Rubik's Cubes to create portraits of famous people including Stephen Hawking.
The 22-year-old talent has created up to 15 portraits each month over the past year since discovering his love for art back in 2013.
It takes him ten hours to three whole days to create a portrait.