Icebreaker's voyage raises bar for polar exploration
Share - WeChat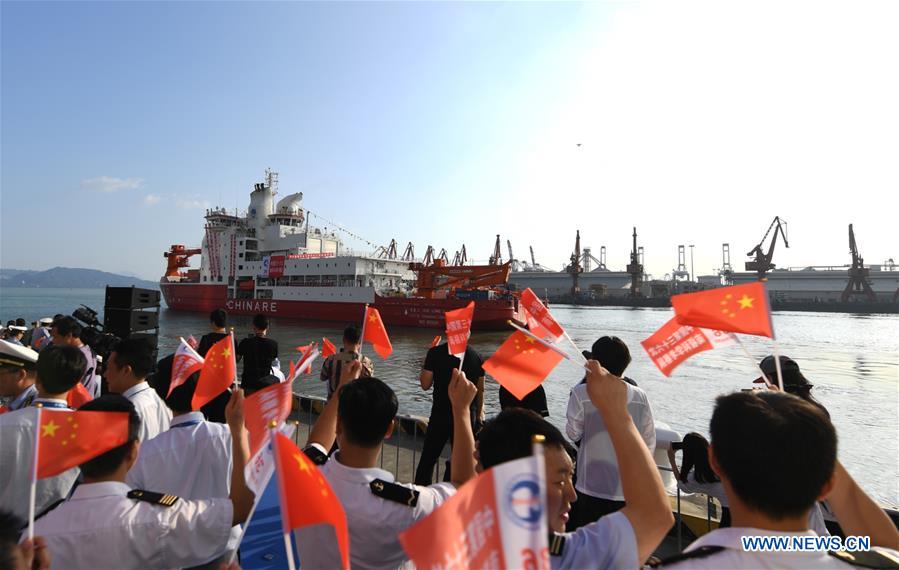 Incorporating state-of-the-art design and advanced equipment, it is capable of operating in any ocean.
It is equipped with world-class oceanographic survey and monitoring apparatus, allowing experts to carry out research into polar regions' physical oceanography, biodiversity, and atmospheric and environmental conditions, and also to survey fishery resources.
Wu Gang, the vessel's chief designer at the Marine Design and Research Institute, said it can break ice 1.5 meters thick while traveling at 2 to 3 knots, and can operate in temperatures as low as-30 C.
Chinese researchers have begun design work on a next-generation icebreaker that will be even more advanced than Xuelong 2, Wu said, adding that it will be able to break ice about 3 meters thick and operate in temperatures as low as-45 C.