Icebreaker's voyage raises bar for polar exploration
Share - WeChat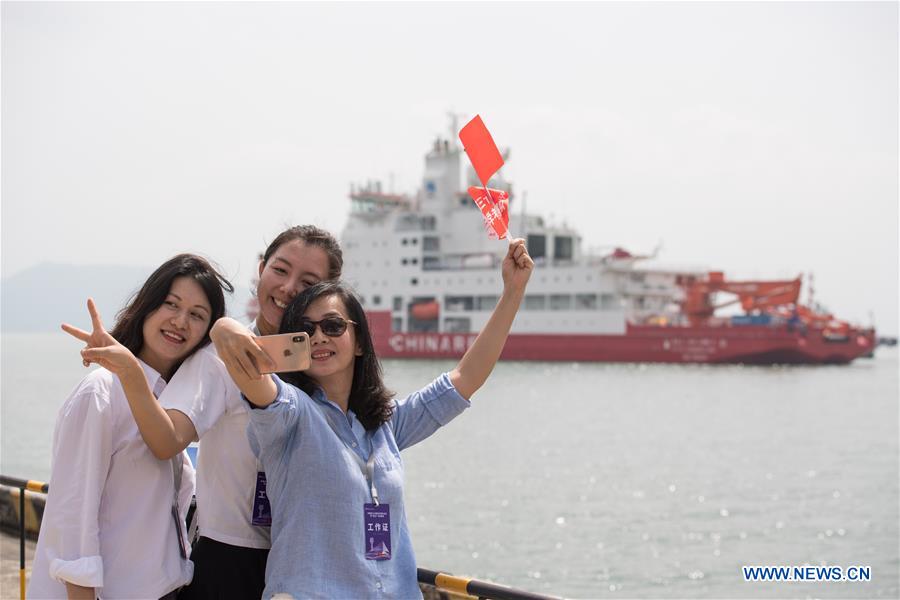 Developed and constructed by Aerospace Dongfanghong Development in Shenzhen, BNU 1 weighs 16 kilograms and carries three experimental payloads-a multispectral camera, a high-resolution visible-light camera and an automatic identification system receiver-a device used to identify ships.
Designers said the satellite can track ice movements along sailing routes and combine this data with information from passing ships obtained via the mounted automatic identification system receiver to analyze collision hazards and autonomously prepare navigation routes.
In Shanghai this month, Cheng Xiao, the satellite's chief scientist, said at the China Symposium on Polar Science 2019 that BNU 1 had successfully obtained data on polar regions and conducted full-coverage observation of the Antarctic and the Arctic every day.
Last month, the satellite monitored a gigantic iceberg breaking away from the Amery Ice Shelf in East Antarctica, helping limit its impact on submerged buoys and research ships in the surrounding area, Xinhua News Agency quoted Cheng as saying.
It will also support the 36th Antarctic expedition by enhancing its navigation capability in the polar ice zone, Cheng told Xinhua.