Icebreaker's voyage raises bar for polar exploration
Share - WeChat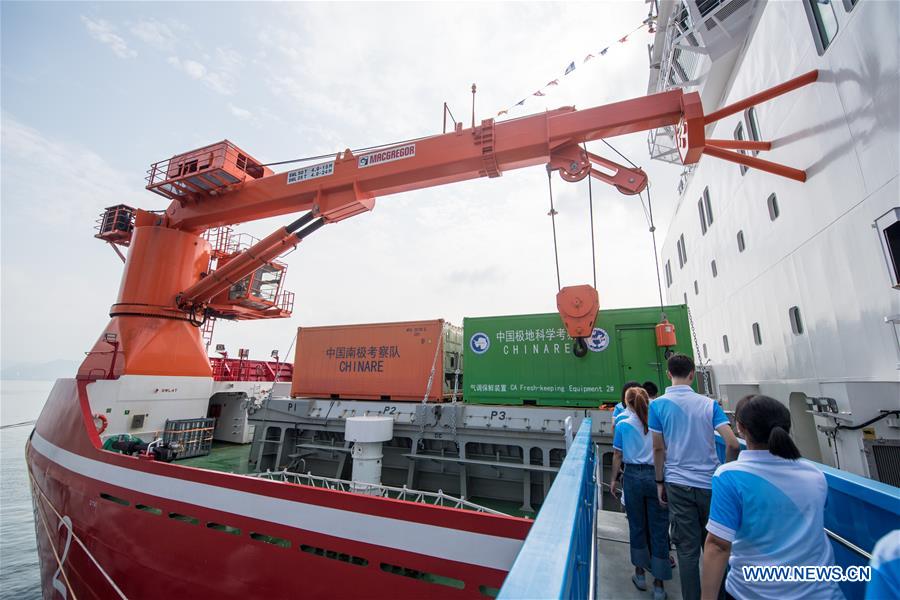 Space-based assistance
In addition to ships and stations, China is establishing a space-based system for polar observation.
Last month, the country's first polar observation satellite was launched in an attempt to offer scientists a new edge in their polar research capability.
BNU 1, also known as Ice Pathfinder, is tasked with observing and monitoring climates and environments in the Antarctic and Arctic. It is expected to work in a sun-synchronous orbit more than 730 km above the Earth for up to two years.
After a certain period of in-orbit tests, it will be delivered to the Joint Center for Polar Research of Chinese Universities to start formal operations.
Its designers said it will help end China's heavy reliance on Western satellites for images and data from polar regions, injecting momentum into polar and global environmental research.
In the past, data from polar regions available to the nation's scientists were mainly acquired by Chinese ships and polar stations, but such means have long been restricted by tough natural conditions or the inaccessibility of many areas, experts said, explaining the necessity for satellites.
Research and development for BNU 1 was launched in February last year by researchers at Beijing Normal University's College of Global Change and Earth System Science who had long called for assets based in space.