Icebreaker's voyage raises bar for polar exploration
Share - WeChat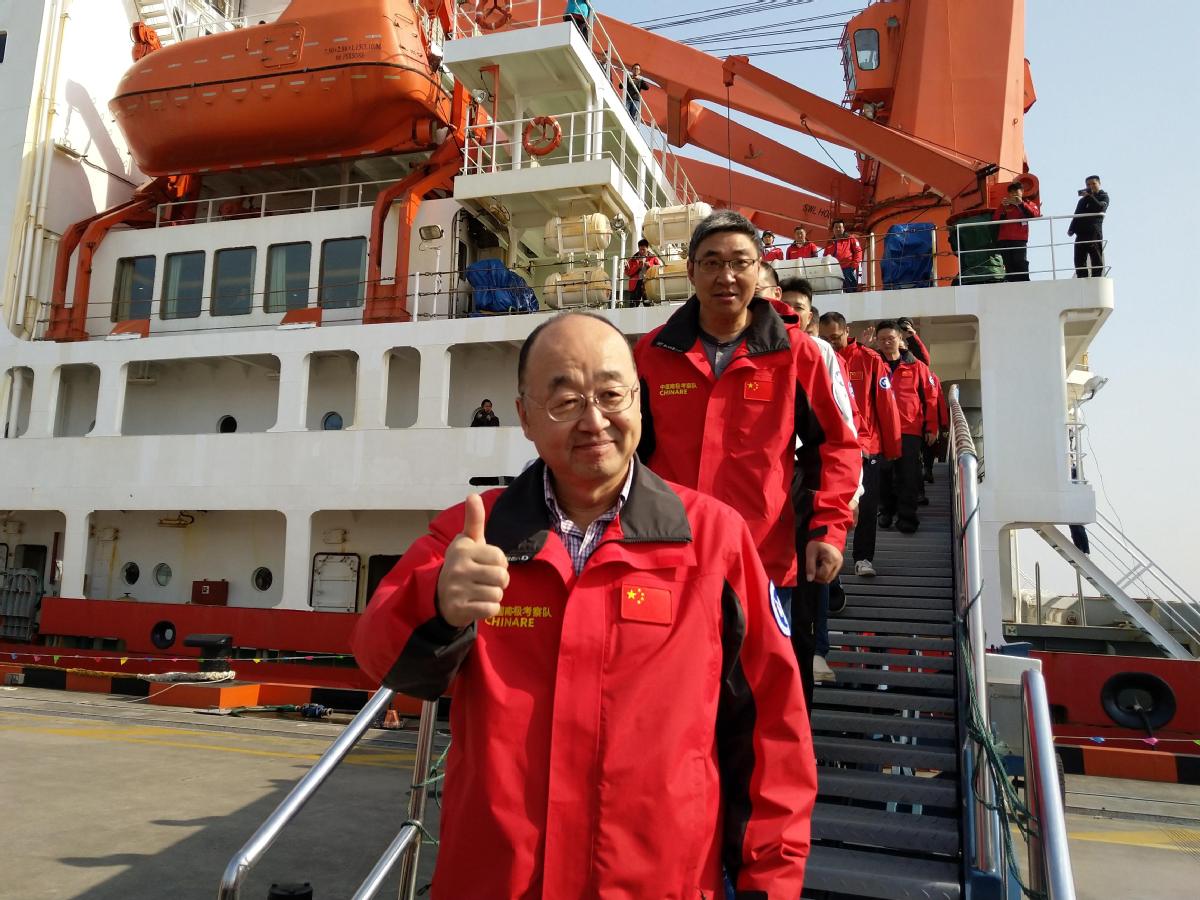 Giant leaps
Those who overcame numerous difficulties to establish the Changcheng Station, China's first scientific research outpost in Antarctica 34 years ago, were unlikely to have considered the possibility of turning it into a tourist attraction.
That is because the southernmost continent was, for many years, out of reach to Chinese scientists, let alone ordinary travelers. China was the last of the five permanent members of the United Nations Security Council to establish an Antarctic station. In 1983, the nation was embarrassed at an international Antarctic research meeting in Australia because it had no presence at the South Pole at the time.
Aware of the huge gap with other world powers in terms of polar research and development capabilities, China has spared no effort over the past three decades to catch up, and has made some remarkable achievements.
It now has five research stations in polar regions-Changcheng, Zhongshan, Taishan and Kunlun in Antarctica and Huanghe in the Arctic. There is also a China-Iceland Arctic Science Observatory in the Arctic.
Last month, the Ministry of Natural Resources released a set of guidelines for tourism agencies wanting to organize sightseeing tours to the Changcheng Station.
According to observers, this shows that China wants to allow the public to get a closer look at the country's polar research endeavors and to increase awareness of this field.
The country is building a fifth scientific research station in Antarctica, which it intends to put into service around 2022. The unnamed station, on Inexpressible Island in Terra Nova Bay, will be capable of accommodating 80 people in summer and 30 in winter, according to the Polar Research Institute of China.
The nation has conducted 35 expeditions to Antarctica and nine to the Arctic, obtaining a great deal of scientific data and many samples.
To publicize and promote its polar research efforts, the government has published white papers about its Antarctic and Arctic activities, and has also issued guidelines to support research and development of advanced ships for polar scientific and resource survey operations.