Things to know about China-France relations
Share - WeChat Bilateral trade and investment
China-France bilateral trade was just around $100 million in 1964; now it has increased 600 times, and is worth $62.9 billion in 2018 — an increase of more than 15 percent from 2017.
France is now China's fourth-largest trade partner in the EU, behind Germany, the Netherlands and the UK. China is France's largest trade partner in Asia.
Two-way direct investments are also on the rise. China's direct investment into France increased 86 percent year-on-year to $1.8 billion in 2018. A large amount of the investment flowed into the energy sector. French investment in China can be characterized by large bilateral contracts, especially in the aviation and nuclear energy fields.
Aviation cooperation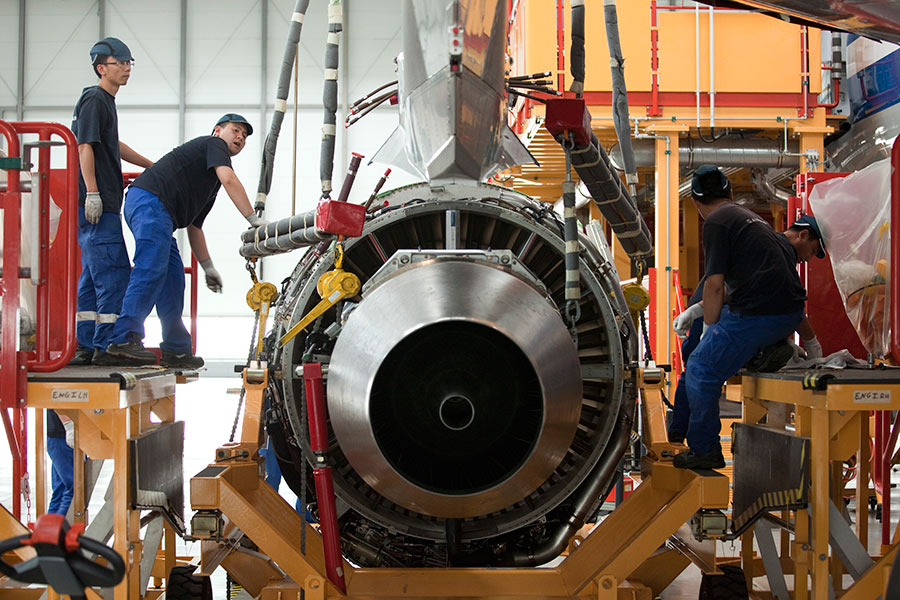 China is the largest single-country market for Airbus, representing about one-quarter of global sales. In 2008, a joint venture of the A320 final assembly line was set up in Tianjin to meet surging demand from Chinese customers.
It is the third single-aisle aircraft final assembly line location of Airbus and first outside Europe. In June 2009, the Airbus A320 FALA in Tianjin delivered its first aircraft.
In 2017, the value of industrial cooperation between Airbus and China exceeded $640 million, and the figure is expected to reach one billion dollars by 2020.