Things to know about China-France relations
Share - WeChat Belt and Road, new opportunity
President Xi visited the southern French city of Lyon, one of the final stops of the ancient Silk Road trade routes, in his state visit to France in March 2014. Consequently in January of 2018, President Macron visited Xi'an, one of the eastern ends of the ancient Silk Road, during his first China visit as head of state.
During meetings, the two countries agreed to advance the joint development of the Belt and Road Initiative and explore third-market cooperation. France is one of the founding members of the Asian Infrastructure Investment Bank.
Connectivity under Belt and Road Initiative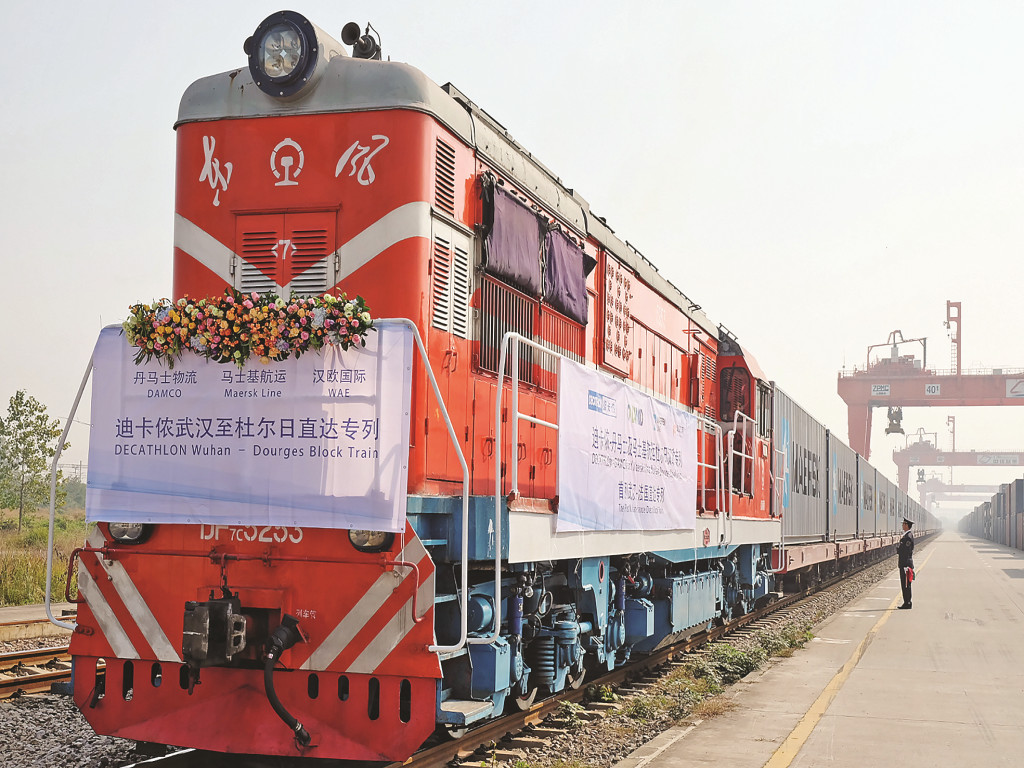 The Lyon-Wuhan freight rail line was launched in April 2016. Since then, thousands of bottles of Bordeaux wine, auto parts and French agricultural products have been exported to China.
The rail freight service is now also available for refrigerated agricultural products. Trains are loaded and unloaded in Venissieux, 16 kilometers far from Lyon. There are two trains per week in both directions.
In 2017, Decathlon, one of France's leading sports goods retailers, began transporting products made in its factory in Wuhan, capital of Hubei province, to its warehouses in Dourges, northern France, direct by rail.
The weekly 41-container freight train allowed Decathlon's products to reach France in 16 to 18 days, compared with the 20 days previously needed when transported by sea.
These businesses have turned the vision of Belt and Road connectivity into profitability.