Things to know about China-France relations
Share - WeChat Largest Sino-French energy project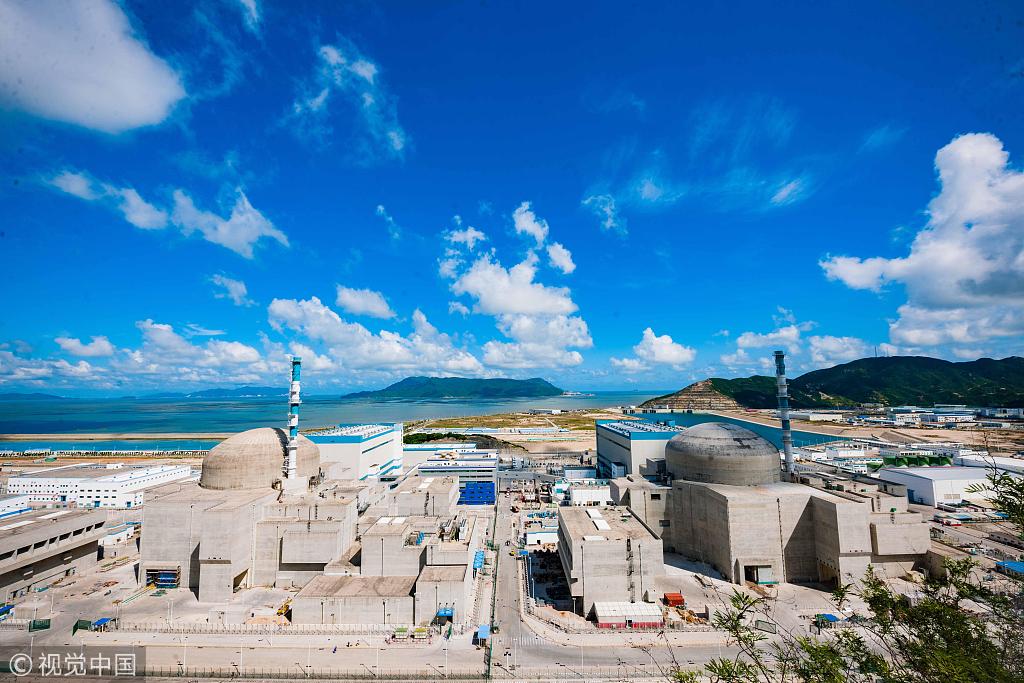 A third-generation European Pressurized Reactor (EPR) nuclear power unit at Taishan power plant in South China's Guangdong province was successfully linked to grid in 2018.
The Taishan nuclear power plant's No 1 power unit is the world's first third-generation EPR nuclear power unit that has been linked to grid.
The plant is the largest Sino-French project in the energy field. It is run by a joint venture set up by China General Nuclear Power Corp, or CGN, French energy supplier Electricite de France (EDF), and Guangdong Yudean Group.
Third-country projects
China and France also cooperated on third-country projects, such as the Hinkley Point C nuclear power plant in the UK, which is jointly financed by the two countries.
It will be co-built by CGN and French energy company EDF.