The country she knows
By Andrew Moody | China Daily | Updated: 2020-04-03 08:01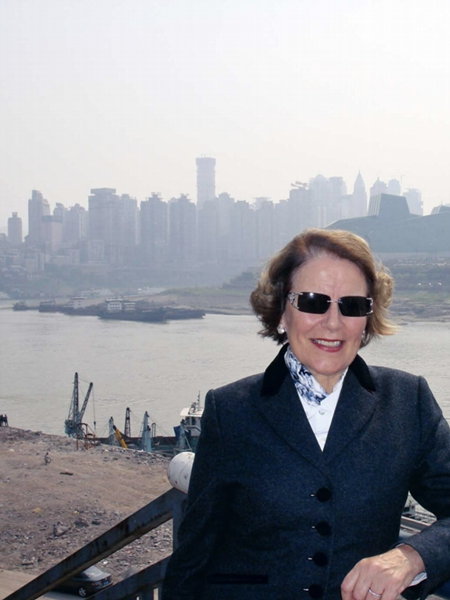 They went on to Ningbo, Zhejiang province, where the poverty was "palpable" and she had to survive in hotels with beds with thin mattresses and meals of "shrimps in an unidentifiable gluey substance" that were barely edible despite foreigners being given the best that was available.
"I was brought up in the north of Scotland in the 1950s, so the hardship didn't terribly bother me," she says, laughing.
Amid the grayness of China then the first thing of beauty she encountered was the color of the sky "dissolving into delicate shades of pink, blue and white" after it had been drizzling, hence the title of her book. She discovered later this was a sought-after color effect in Song Dynasty (960-1279) ceramics.
"The sky was suddenly illuminated and it was the first beautiful thing I'd seen since I'd been there. I thought my goodness, what an extraordinary thing this is, this wonderful light that had it just literally filtered through," she says.