Items return to Earth from space flight
By Zhao Lei | chinadaily.com.cn | Updated: 2020-05-29 16:09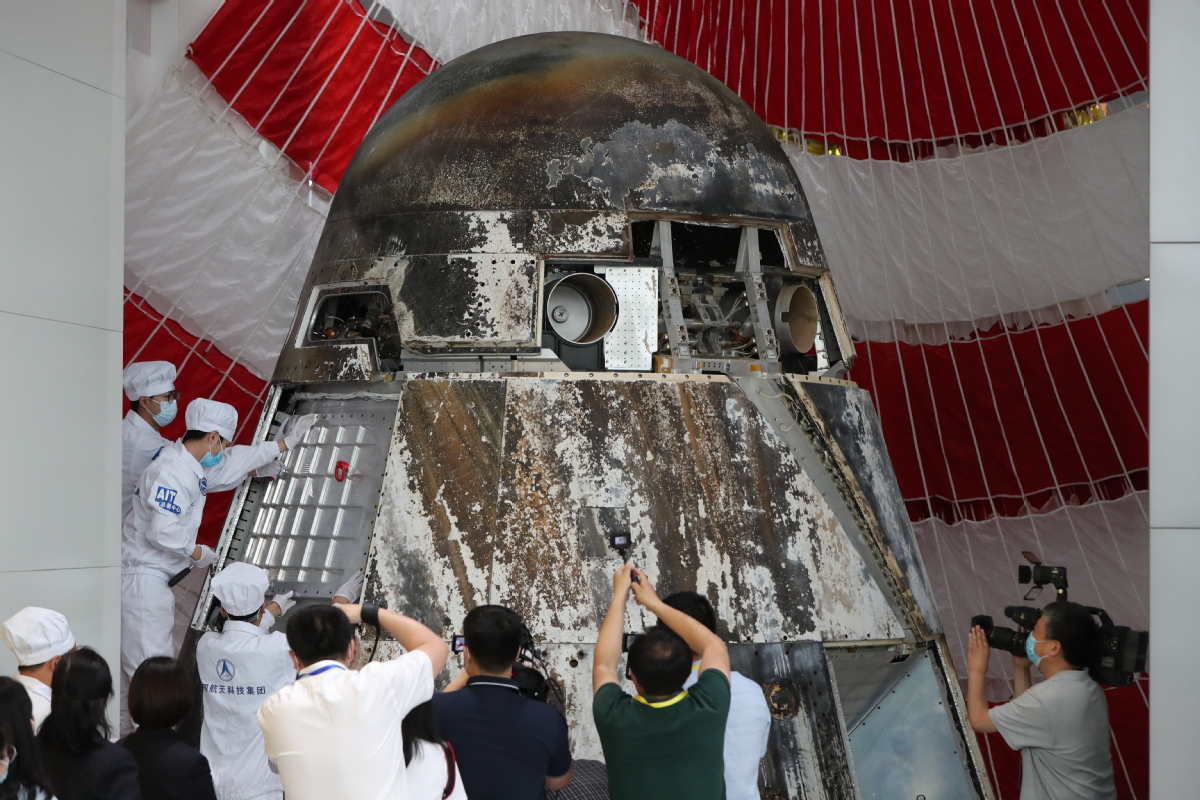 Nearly 100 items, ranging from test equipment and experimental devices to cultural products, were sent into space inside the module.
Zhou Jianping, chief designer of China's manned space program, said after the ceremony that some of the items were symbolic, such as postage stamps and soils, and others were for practical scientific or technological purposes.
"For example, we sent up some kinds of seeds in an attempt to use the space radiation to help breed new, better ones to benefit our agriculture," he said.
Speaking of the new manned spacecraft, Zhou said its overall designs and operational efficiency will be world-class.