A shell of a discovery
By Wang Kaihao | CHINA DAILY | Updated: 2020-06-08 07:06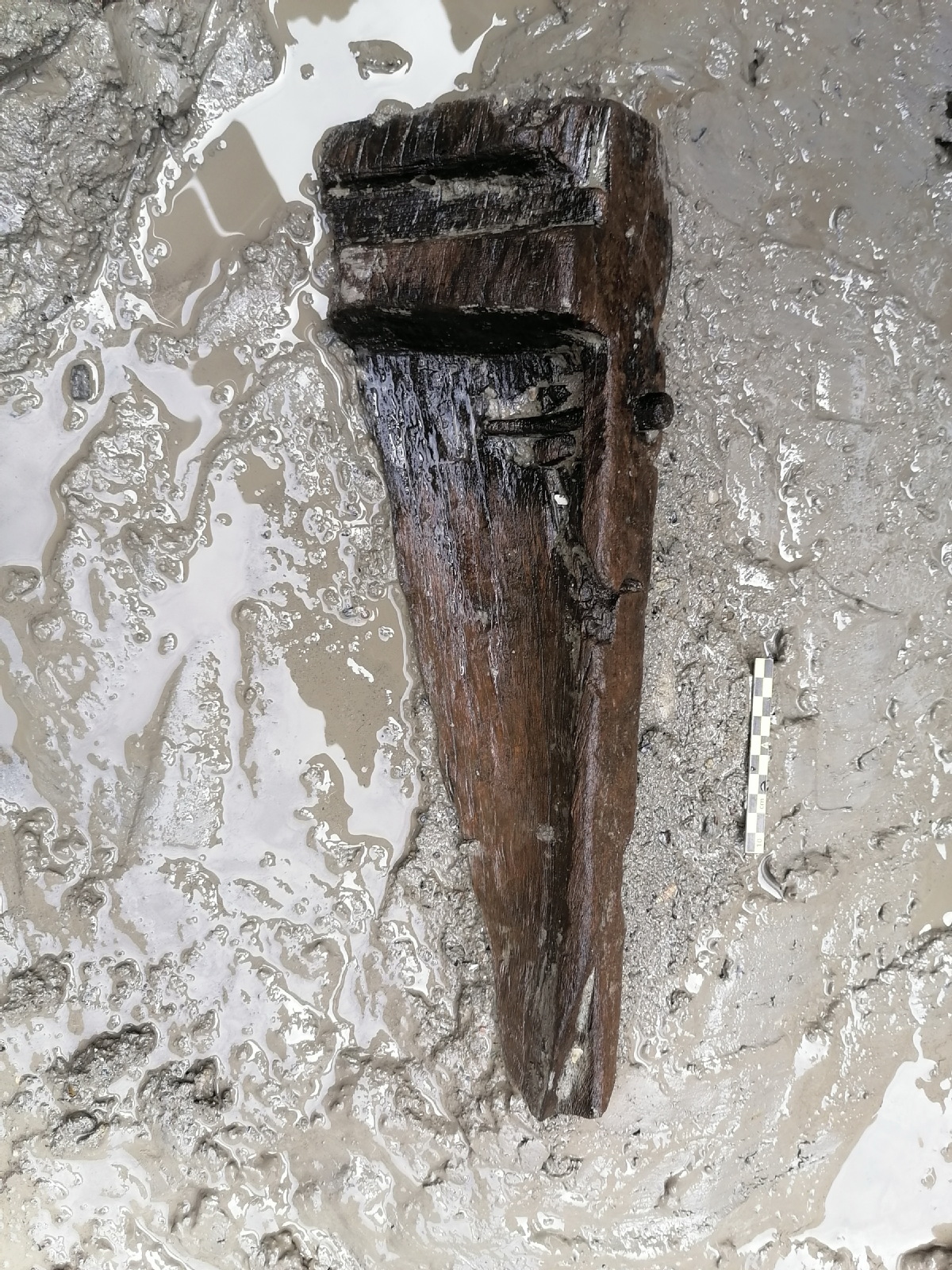 "Fresh" debris
About 30 kilometers away from today's coast on the East China Sea, the 2-meter-thick shell mound was hidden 10 meters underground-also making it the deepest among Chinese shell mounds-in marshy area of former tidal flats. The muddy environment is a big challenge for Sun's excavation.
"We were worried that if we dug too deep, the marshland would collapse into the pit," he explains. "It's an unprecedented situation, which is not only difficult but also interesting."
Consequently, archaeologists came up with an ambitious idea: Steel frames were constructed underground to shore up the 750-sq m area, which is due to be excavated in the first phase of research.
However, it is thanks to the mud that the shells, and a myriad other relics composed of organic matter, remain so well-preserved and almost identical to their original appearance.
"Mud that is fully soaked in underground water functions as a protective layer," Lyu Houyuan, a geologist with the Chinese Academy of Sciences, comments. "As a result, they avoid oxidization."
In Sun's eyes, Jingtoushan is the best preserved Neolithic heritage site in China due to this special natural condition.
"Shells, wood and some knitted bags made of reeds are so well preserved," he tells China Daily. "I would rather say they are still fresh."
Sun estimates that about 70 percent of the materials in the mound are shells, many of which are much bigger than those found on people's dinner tables nowadays.
"One variety of oysters are bigger than our palms," he says. "You will struggle to find such big oysters today, but it makes sense at that time because shells were less disturbed by people's fishing. They could grow freely and become as big as possible."
Some sharp shells were turned into cutting tools, and fish bones are also used to make needles and combs, Sun observes.
Still, a variety of other relics abound in the discovery. Deer bones are a common occurrence at the site, while those of boars are not, which probably indicates it was easier for locals to hunt deer 8,000 years ago.
Wooden components comprise another major discovery among the relics. Exquisitely designed handles of hatchets and oars may have already caused amazement at the site, but a set of unique artifacts with pegs and buckles nurtures an even bigger curiosity among researchers.
Sun speculates it could be China's earliest known example of an interlocked mortise-and-tenon joint. This traditional joinery technique for connecting separate pieces of wood has been a key architectural feature throughout ancient Chinese history, enabling people to build giant palaces without using a nail. However, as no residential ruins have been found in Jingtoushan, Sun says it is still too early to draw a definite conclusion.