Azerbaijan celebrates its past and present for world to see
By Ren Qi in Baku, Azerbaijan | China Daily | Updated: 2020-06-25 11:35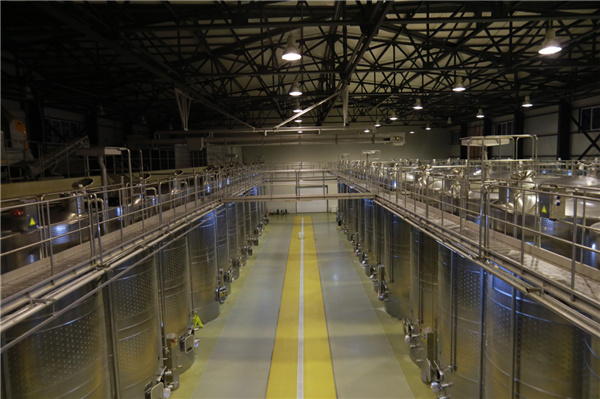 One of the oldest buildings in the Old City is Qiz Qalasi, known in English as the Maiden's Tower. This UNESCO-listed tower is not much to look at, but the stubby stone fortress is the setting for dozens of Azerbaijani myths and legends. From the top of the tower, there are clear views out over the Caspian Sea.
When you walk in the Old City, touching the walls of some old buildings constructed in the 12th century, you can see the modern parts with three blue skyscrapers not far away.
The fancy buildings are called Flame Towers-three shimmering skyscrapers covered with LED panels that light up at dusk, transforming the towers into a flickering red and orange fire in the evening.
The towers are built as symbols of flaming oil fire as the modern parts of Baku were built with oil money.
At the start of last decade the city went to jaw-dropping lengths to show off its astronomical wealth, and futuristic buildings now completely dominate the skyline.
Throughout the night the skyscrapers morph into a digital waterfall, and image of the Azerbaijani flag. These displays are visible from everywhere in the city and gazing at the flames, especially, is a one-of-a-kind experience.
Perhaps Baku's biggest contradiction is that, as you stare at its futuristic landmarks, you're also really looking into its past.
Azerbaijan fell into an economic crisis soon after the Flame Towers, Heydar Aliyev Center and the Azerbaijan National Carpet Museum were completed, which put a stop to the outlandish new buildings.