PE ruling set to help children fight the flab
By Zou Shuo and Li Yingqing | China Daily | Updated: 2021-01-13 09:14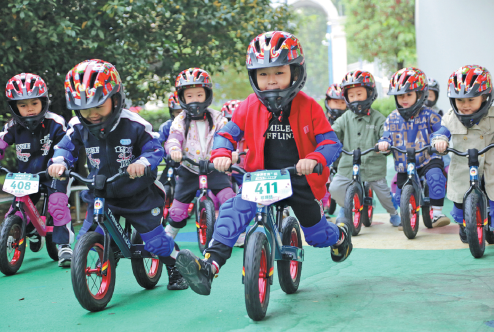 Li Xiaoyu, whose son attends a kindergarten in Beijing, has always paid great attention to her child's fitness because he has been overweight since he was a toddler.
Now, she is even more motivated to get the 5-year-old to do extra physical exercise after education authorities recently decided to gradually raise scores for the PE test in the zhongkao, the high school entrance exam, to equal those for Chinese, mathematics and English.
She said she dreads taking her son for physical checkups, because the doctors always remind her to keep an eye on his weight.
To help her son slim down, Li conducted a lot of research into jump-rope techniques so she could teach them to him. She considers it the easiest form of exercise for him, but to her dismay he is still unable to master the basic skills, despite multiple attempts.
"He is just not the type of boy who likes exercise, so I am considering signing him up for PE cram courses," Li said.