PE ruling set to help children fight the flab
By Zou Shuo and Li Yingqing | China Daily | Updated: 2021-01-13 09:14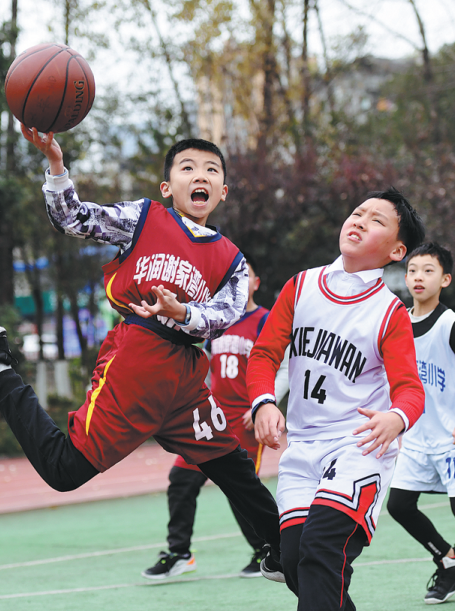 New approach
To tackle the issue of rising rates of obesity and myopia among students, education authorities have resorted to what many see as the most effective approach; raising the importance of sports in crucial exams such as the zhongkao.
In October, Wang Dengfeng, head of the Department of Physical, Health and Arts Education at the Ministry of Education, said China would gradually increase the weighting of PE classes to match academic subjects in the zhongkao and start research on the inclusion of PE scores in the national college entrance exam, or gaokao.
Wang said primary and secondary schools must provide students with one PE class a day and universities are also encouraged to open PE classes, which are not mandatory at present, for postgraduate students. Undergraduates are already required to undertake a certain amount of exercise as part of their studies.
China provides 14 years of compulsory sports education, from the first grade to the second year of college. Despite that, many students do not learn how to play a single sport, according to Wang.
"Many people treat PE as a less important subject and think it does not matter whether students learn it or not, or whether they excel in the subject. We must change this mentality," he said.
Because PE is deemed unimportant, students spend more time studying and less time exercising, which has contributed to a decline in their fitness and caused poor eyesight, he added.
The ministry said nearsightedness worsened during the COVID-19 epidemic as young people spent more time indoors glued to computer and phone screens after classes went online.