Exploring China: Fuzhou, southern gem and capital of Maritime Silk Road
By  Elyar Najmehchi | chinadaily.com.cn | Updated: 2021-02-02 16:56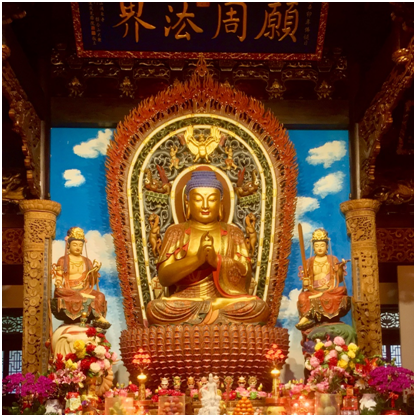 The three mountains of Yushan, Wushan and Gushan are situated right in the city center of Fuzhou, overlooking the bustling city and only about 15 minutes apart from each other. Their history goes back to China's Warring States period (476-221 BC). The three of them boast a large number of Taoist and Buddhist sites with artworks such as statues, pagodas and stone inscriptions, and were tourist attractions as early as in the Tang Dynasty. Also, they offer good aerial views of the city.
For those wanting to climb a higher mountain, Gushan is the best choice. The 925-meter-high mountain 8 km east of the city got its name, meaning "drum-mountain", from its drum-shaped summit that also sounds like a drum when wind is blowing, or rain is falling. The mountain is peppered with over 100 scenic spots like temples (such as Tang Dynasty Yongquan Temple) and pavilions, making its visit a good choice for a longer day trip. There is also the possibility to take a cable car to the summit for a view over the whole city.
There are also more temples, such as aforementioned Hualin Temple, the oldest surviving wooden building in South China. On a rainy day, one could visit the Fujian Province Museum, which has hundreds of artifacts and descriptions (also in English) on the province's history on display. In Fuzhou, there are also many beautiful historic churches, such as the Rare Rose Hill Catholic parish and 19th century Saint Dominic's Cathedral that are worth a visit.
Also, consider doing a day trip outside of Fuzhou, as there are many exciting places to see nearby.