Exploring China: Fuzhou, southern gem and capital of Maritime Silk Road
By  Elyar Najmehchi | chinadaily.com.cn | Updated: 2021-02-02 16:56
Things to see
The inner city already has much to offer, and a tour of its highlights alone can fill a whole one-day or two-day trip. Here are just some of its most famous and must-see places:
Sanfang Qixiang: The 'Beverly Hills of Imperial China'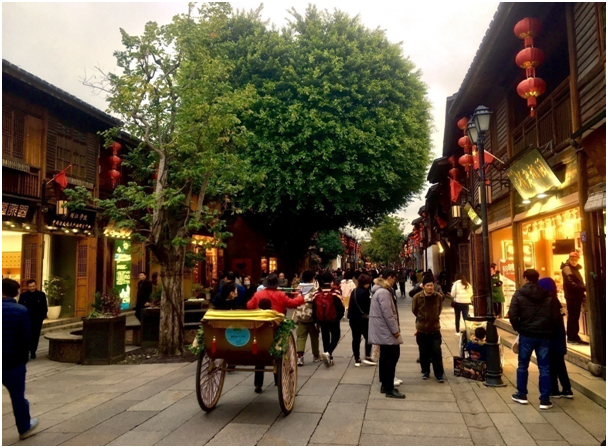 Sanfang Qixiang, literally meaning "three lanes and seven alleys", is probably Fuzhou's No 1 must-see spot. It is a historic residential district in the heart of the city formed in the Tang dynasty (618-907), with some of its architecture reaching back to the Ming (1368-1644) and Qing (1644-1911) dynasties.
The name describes the structure of the district: Originating from the central Nanhou Street are three larger lanes to the west and seven smaller alleys to the east, boasting a total of 268 ancient residences. In the past, many of them hosted the "celebrities" of China, among them the homes of the famous scholar Yan Fu (1854-1921) and writer Bing Xin (1900-1999) as well as Lin Zexu. It was once home to more than 400 rich, famous and powerful residents, and has therefore also been nicknamed the "Beverly Hills of Imperial China". There is a saying that goes: "one Sanfang Qixiang equals half of China's modern history". The neighborhood is the most intact old town district in China and the architecture of the residences preserves a unique Fuzhou style, making it one of China's historic and cultural treasures. It was inscribed on the UNESCO World Heritage Tentative List in 2013.