Smartphone firms see clear shift on pent-up demand
By MA SI | China Daily | Updated: 2021-02-24 09:57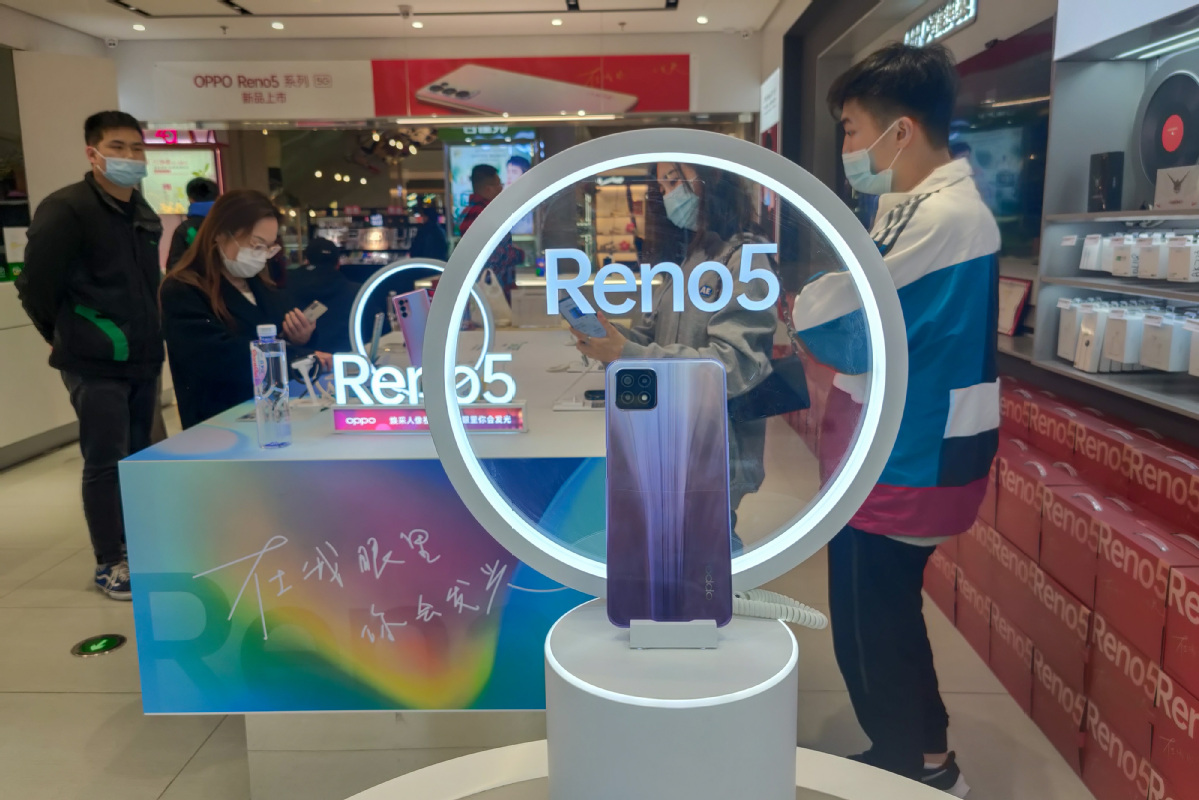 Market for handheld devices is on the verge of 5G-propelled boom amid COVID
The global smartphone market is likely to see a shake-up and rise in 2021 as consumers get ready to embrace 5G-powered smartphones and Huawei Technologies Co continues its struggle with some overseas restrictions, leaving space for competitors, said experts and company executives.
The comments came after global smartphone shipments rebounded in the fourth quarter of 2020 and a clear shift is taking place among leading global smartphone vendors.
Xiang Ligang, director-general of the Information Consumption Alliance, a telecom industry association, said the global smartphone sector has been relatively stable for the past two to three years as the market was saturated and consumers less frequently upgraded their devices. Market positions of top smartphone vendors remained barely unchanged.
But starting from the second half of 2020, competition in the international smartphone arena has intensified, and the market became more dynamic after consumer enthusiasm for 5G smartphones was ignited, Xiang said.
"This year is likely to see a greater shift in the global smartphone market, with uncertainties revolving around how the United States will further deal with Huawei and how other smartphone vendors grab the opportunity to grow their presence," he added.
Such changes were already reflected in the latest rankings of global smartphone vendors. In the fourth quarter, Apple overtook Samsung as the largest smartphone vendor with a record performance. By comparison, in the third quarter Apple was barely ranked fourth globally.
Specifically, from October to December, Apple delivered 90.1 million smartphones driven by the success of the iPhone 12 series. This marked the highest shipment volume from a vendor in a single quarter and resulted in a 23.4 percent market share and 22.2 percent year-on-year growth, said market research company International Data Corp.
During the same period, Xiaomi Corp maintained its third spot with a 32 percent year-on-year surge in smartphone shipments. Oppo climbed to fourth place with a 10.7 percent year-on-year growth, IDC added.
They are eating into Huawei's market share, which fell to fifth place globally with a 42 percent year-on-year decline in shipments. In comparison, two quarters ago, Huawei was the largest smartphone vendor in the world.