A budding attraction
By Xu Lin/Liu Kun | China Daily | Updated: 2021-03-23 07:59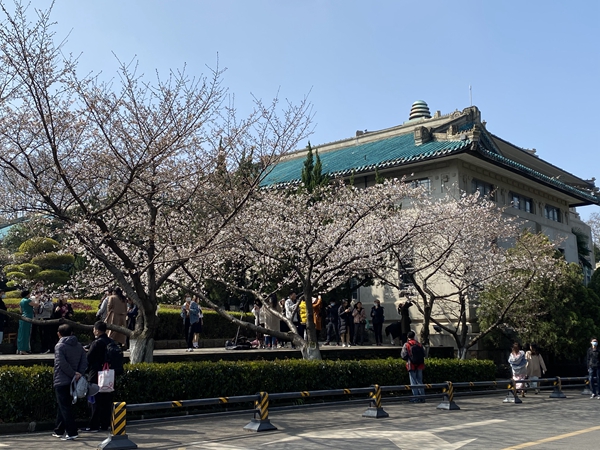 Central China's Hubei province hopes to boost tourism by promoting the seasonal blooming of its cherry blossoms, Xu Lin and Liu Kun report.
Spring is a time of renewal. It's Mother Nature's coming out party, where she drapes herself in the verdant finery of flowers and leaves, breathing life into the year. Very few things symbolize this transition from the cold winter to the long days of summer quite like the blooming of cherry blossoms.
For many around the world, perhaps the first thing that springs to mind is Japan's seasonal celebration of the flowering fruit trees. However, for those in China, Wuhan, the capital city of Hubei province, is the place to be to welcome the bloom.
Beijinger Qu Tong, 28, recently enjoyed a five-day trip to the central Chinese city with her friend, traveling especially for the cherry blossoms.