A budding attraction
By Xu Lin/Liu Kun | China Daily | Updated: 2021-03-23 07:59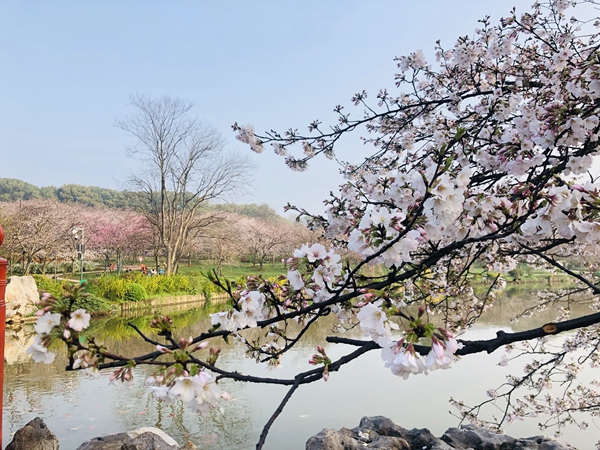 "The color of the blossoms is simple but elegant. It's been raining recently, but it puts me in an artistic mood-seeing how short the life of such pretty flowers is makes me cherish the present," says Qu, an office worker.
"Wuhan is such a big city and its roads are complicated, unlike Beijing. I like the local snacks, such as hot dry noodles and three delicacies wrapped in tofu skin."
She says the century-old architecture at Wuhan University set off the large areas of cherry blossoms on campus, and some youngsters were dressed in hanfu, a type of traditional Chinese clothing.
In April of last year, an online survey by the Chinese Academy of Social Sciences showed the city that respondents most wanted to visit was Wuhan, once the city hardest-hit by COVID-19, and which reopened on April 8, 2020, after a 76-day lockdown.
Before the coronavirus outbreak, Wuhan only ranked eighth on the list, with Beijing taking the top slot. However, people wanted to make their contribution to the recovery of Hubei's economy via travel.