Tropical tourism
By Xu Lin | China Daily | Updated: 2021-04-06 07:57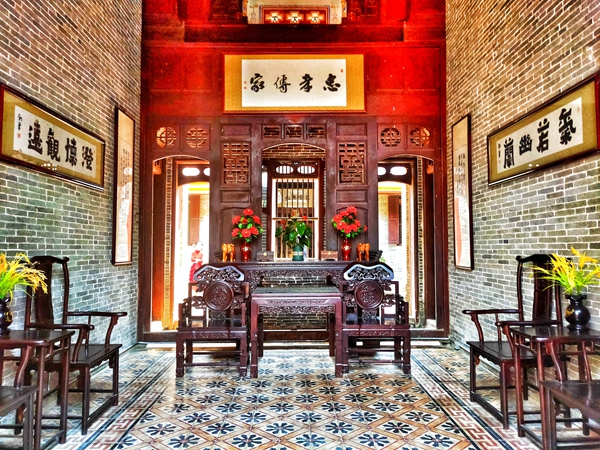 East meets exotic
Located in Qionghai city's Boao town, Liuke village used to be an important place along the ancient Silk Road. An ambitious ongoing 1 billion yuan project aims to renovate it into a tourist resort by 2024.
Infrastructure construction, sewage upgrade, environmental improvement, and repairs to an ancient port have been completed. The village had a soft opening to visitors free of charge since the National Day holiday in October, averaging about 20,000 visitors a month. It will be ready to welcome a larger number of tourists next year.
Zhong Yong, general manager of Hainan Bafangliuke Tourism Culture Development which invested in the project, says the main competitive edge of the tourism site is its unique culture, which cannot be duplicated.
"Our aim is to emphasize the characteristics of the village. Many of its villagers started to reside abroad, especially Southeast Asia, to make a living at the end of the 19th century," Zhong says.
"It takes a longer time to reap the rewards of investment in tourism. Once a traditional village makes itself stand out as a role model, more commercial capital will be attracted. Also, it's necessary to have a professional team for marketing and operation of the destination."
With an area of 2,645 square meters, the former residences of the Cai family in the village are a blend of traditional Chinese style architecture with Southeast Asian and Western elements, illustrating the history of pioneers leaving their homes for other countries to seek a living. The century-old architectural complex was declared a national cultural heritage site in 2006.
In 1934, Cai Xuesen and his three brothers finished the building of four magnificent residences after making their fortune in Indonesia. However, the complex was abandoned three years later as they hurriedly fled to Indonesia after the Japanese invaded Hainan.
Today, Cai's eldest granddaughter-in-law lives in the village and tells the glorious story of the mansions to visitors. More than 400 villagers still live in the village, with about 1,700 residing abroad.
The project expanded the Cai family's former residences by constructing a beautiful garden according to the requests of the family's descendants and the standards of the National Cultural Heritage Administration.
Zhong says they are building three types of minsu to meet the needs of different visitors-renovating old vacant residences of villagers into homestays, constructing artistic boutique hotels in exotic Southeast Asian styles and inviting companies of high-end minsu to the village.