Tropical tourism
By Xu Lin | China Daily | Updated: 2021-04-06 07:57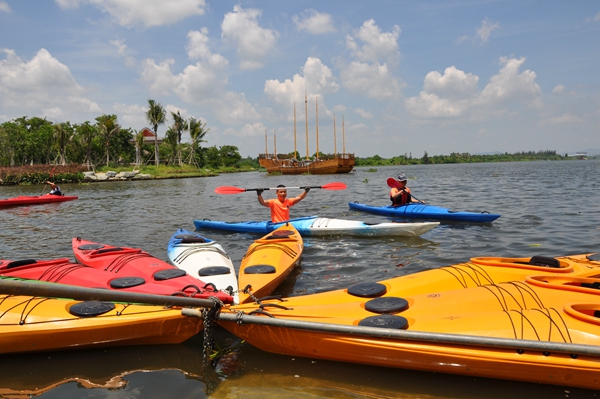 Some guestrooms will be ready by mid-April. Tourists can even live in a transparent glass house that allows them to enjoy a splendid view of the starry sky at night.
Southeast Asian style restaurants will be opened and an orchard to plant fruits from Southeast Asia for fruit picking will be built.
The village is adjacent to Boao Lecheng International Medical Tourism Pilot Zone, which enjoys national preferential policies such as speeding up the import of medical equipment and medicine.
"Those who come to Lecheng for medical care and health maintenance can take a boat to visit the village for a getaway or for leisure. We will also offer traditional Chinese medicine therapy and 'medicinal cuisine'," Zhong says.
In a 50-year cooperation contract with the village committee, the company will offer land rentals and bonus distribution. It will also offer villagers work opportunities and train those who want to open homestays and restaurants.
Zhong is confident of the village's future as a tourist destination, especially when the annual Boao Forum for Asia, Lecheng medical tourism pilot zone and the nearby Boao airport will help bring in potential visitors.
He also says construction of the Hainan Free Trade Port is favorable news for tourism corporations, as preferential policies lower their operation costs and duty-free shopping also draws domestic tourists.