UNESCO-listed rice terraces wed tradition and transformation
Xinhua | Updated: 2021-04-19 14:31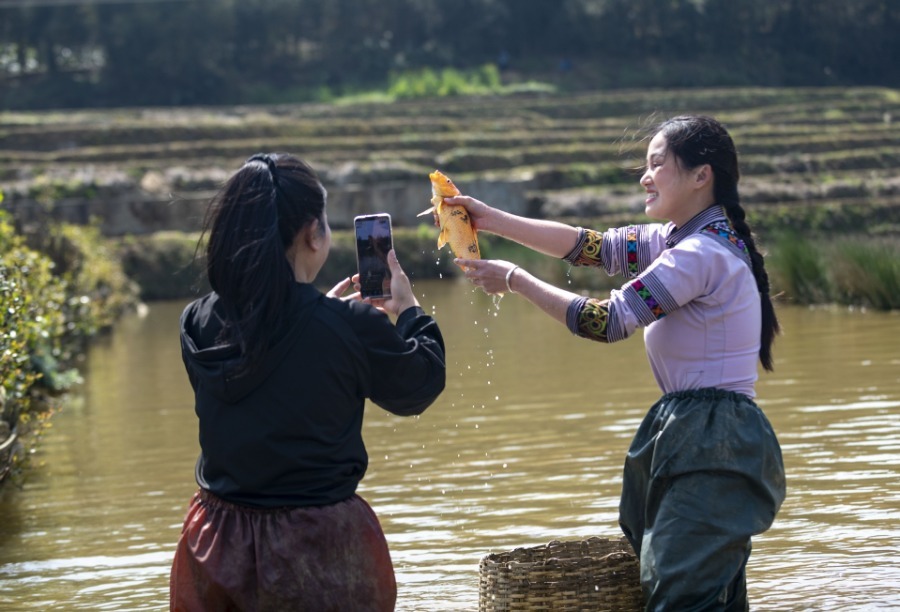 The rural lifestyle has attracted an increasing number of viewers to her channel, and the young woman has come to be known as a spokesperson of the Hani rice terraces.
Ding's efforts have further raised the profile of the agricultural heritage, and at the same time, transformations have been taking place.
In 2016, 49-year-old Yue Shao returned to Yuanyang and established a company dedicated to the research and development of breeding on paddy fields.
Yue's company launched a platform that allows purchasers to trace the origin of the agricultural products. In addition, a smart service platform was developed to facilitate unmanned monitoring of seedlings and remote consultations regarding crop diseases for the paddies where ducks and fish are bred as well.
The creative ecosystem has been proven a success.
Statistics from authorities show that since 2017, more than 35.64 million yuan (about $5.46 million) has been invested in the heritage site to facilitate the transition to the rice-fish-duck ecosystem on over 2,100 hectares of farmland. It has driven 7,320 households to embrace modern farm life, generating more than 152,600 yuan per hectare.