UNESCO-listed rice terraces wed tradition and transformation
Xinhua | Updated: 2021-04-19 14:31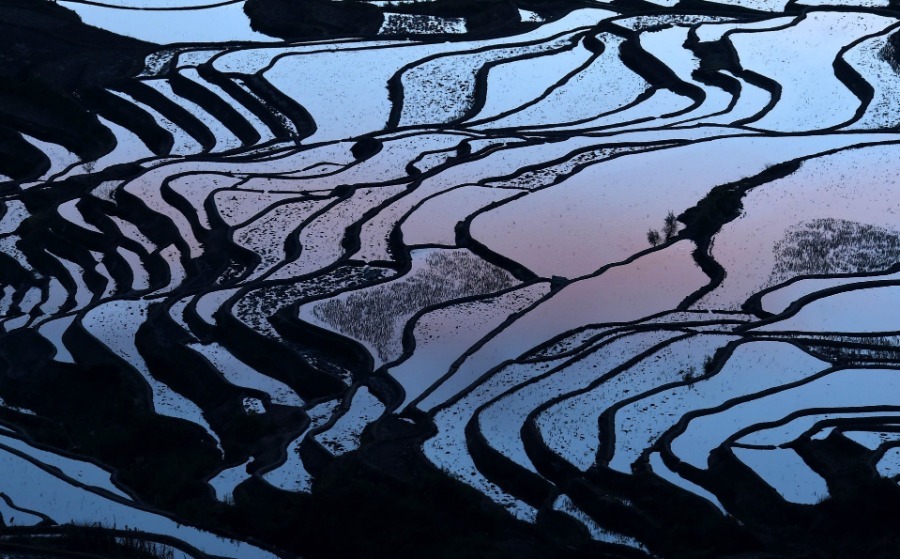 A tourism company was set up in 2018, with 65 households receiving 70 percent of its share. In 2020, the per capita net annual income of the villagers through the system exceeded 6,300 yuan.
In late March, villagers received the latest dividends totaling 168,000 yuan.
Wu Canxi, a senior at Sun Yat-sen University, has seen remarkable changes in the lives of the villagers since she came to the village to conduct a field study and survey in January.
Now, most can speak Mandarin, and some also speak a few words of English and skillfully use computers to settle accounts.
The passionate student has provided advice for the tourism company's operation and training programs for villagers.
"The key is that everyone knows that they can protect their culture while earning a living, so they voluntarily devote themselves to it," said Wu.