Canberra's costly moves against China: China Daily editorial
chinadaily.com.cn | Updated: 2021-05-09 19:43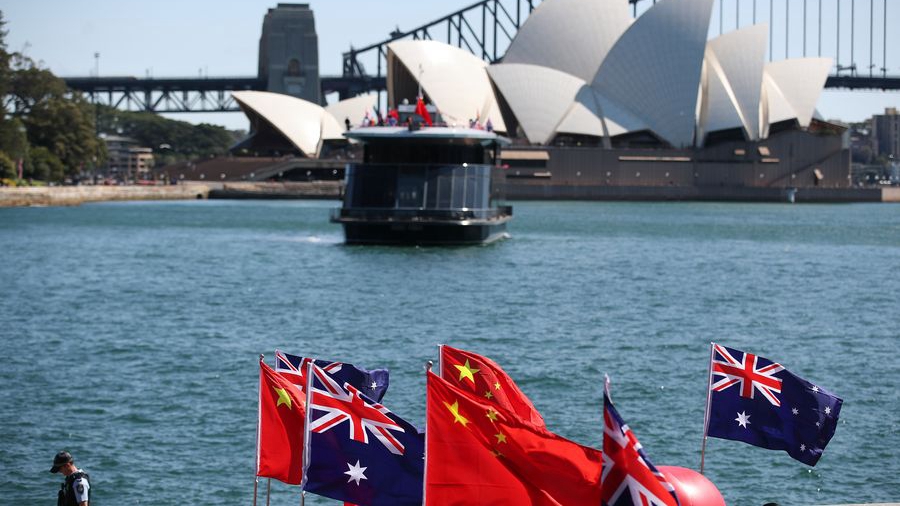 The decision of China's top economic planner to suspend indefinitely all activities under the China-Australia Strategic Economic Dialogue is a strong political signal as well as a clear-cut warning that China will not tolerate any Australian moves that jeopardize its national interests.
Marking the first time that Beijing has officially frozen a diplomatic channel with Canberra, the National Development and Reform Commission's decision on Thursday was also a major Chinese countermeasure to the Australian government's series of anti-China policies, which culminated last month in Canberra announcing that it had scrapped the Belt and Road Initiative deal the State of Victoria had signed with China.
As the saying goes "those who sow the wind will reap the storm". Ties between China and Australia are at their lowest ebb for years, for which Canberra bears sole responsibility. The Australian government has not only allowed anti-China rhetoric to run rampant but also crafted policies targeting China under far-fetched excuses.
The anti-China sentiment in Australia has even reached the extent that some of its high-ranking politicians have been openly making war-mongering remarks, ridiculously suggesting that there will be a military conflict with China.
What is in Australia's best interests, sustaining ties with its biggest trading partner or destroying them?
Clearly any person in their right mind would answer that maintaining the health of bilateral ties best serves Australia's interests.
For years, Australia has garnered colossal economic interests from its exports to China, which contribute 98 percent of its foreign trade surplus. From agricultural products to coal and iron ore, the country is counting on China as its major market for an array of Australian exports.
According to statistics from Australian media, in the past year, by the end of March and not counting the trade in services, Australia's exports to China reached 147 billion Australian dollars (about $115 billion).
Any Australian politician with an ounce of sense will be aware of this and know the value of maintaining healthy relations. But the political atmosphere in Australia is so poisonous that some of its politicians are obviously intent on driving what used to be thriving relations with China onto a road of no return.
After scrapping the Victoria State agreement, Australia's Foreign Minister Marise Payne is reportedly reviewing the Port of Darwin' 99-year lease with a Chinese company, another eyesore to biased Australian politicians. If Australia breaks its word again, it would be tantamount to rubbing more salt on the open wounds of bilateral ties.
Canberra should demonstrate the respect and trust that are the prerequisites for normal exchanges and cooperation by ending its politicizing and stigmatizing of normal economic cooperation and exchanges.
For Australian politicians obsessed with Cold War mentality, they should know China will not sit idle while they jeopardize China's interests. They should correct their wrong positions and create an atmosphere conducive to improving bilateral ties.