Old art form for new audience
By Xu Fan | China Daily | Updated: 2021-06-10 08:36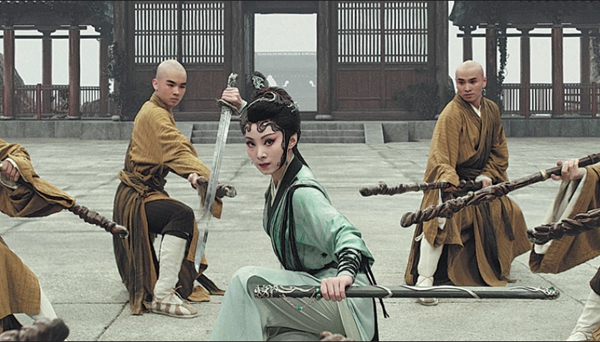 The film was shot for more than one month in late 2018, but took one and a half years to tailor nearly 1,300 special-effect shots by three studios in Australia, New Zealand and Shenzhen in South China's Guangdong province.
"Some of the foreign visual-effects artists previously worked for Peter Jackson's The Lord of the Rings franchise. Despite the digital technique being from the West, the aesthetic system to lay the foundation for this film is from the East," says Zhang, who is a graduate of the Central Academy of Fine Arts in Beijing.
As an example, one of the most classical scenes in the film features the two snake spirits conjuring a flood to destroy Monk Fahai's Jinshan Temple, as a deterrence meant to force the monk to release the seized man.
Around 20 female performers simultaneously shake their long sleeves, symbolizing strong winds and big waves to stir the audience's imagination about the disaster, says Zhang.
In an attempt to give the audience a realistic sense, as well as shooting the scene with an Eastern aesthetic flavor, Zhang recalls he sought inspiration from Japanese artist Katsushika Hokusai's masterpiece, The Great Wave off Kanagawa, to guide the foreign visual-effects artists.
Symbolic significance, a key element of Chinese traditional art forms, is also kept in the film.
"In a scene about the two protagonists' wedding night, they toast drinks in a chamber with a circular window, with a full moon shining behind. The circles symbolize an auspicious beginning of their marriage," explains Zhang.