China's Heavenly Palace welcomes international cooperation
By ZHAO LEI at Jiuquan Satellite Launch Center | China Daily | Updated: 2021-06-17 07:10
China welcomes foreign astronauts to its space station to work with their Chinese counterparts, according to a senior space official.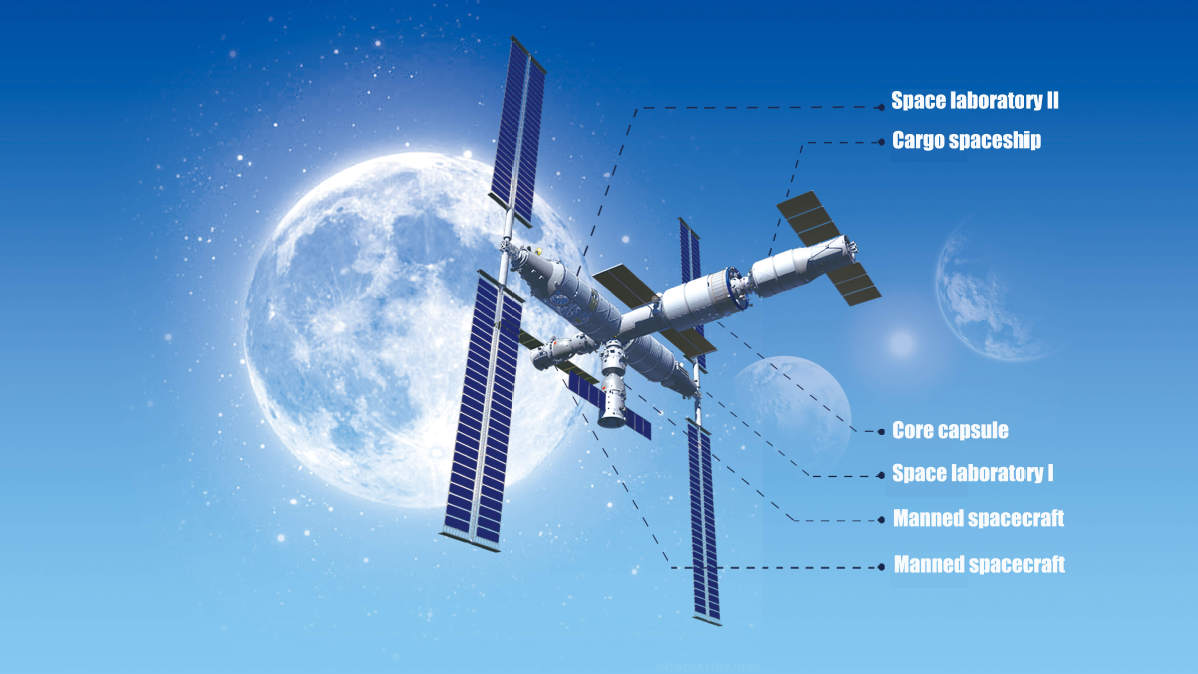 Ji Qiming, assistant director of the China Manned Space Agency, said on Wednesday that many foreign countries and regions have expressed their intention to cooperate in joint flights on board the Chinese space station.
"We welcome cooperation in this regard in general," he said at a news conference at the Jiuquan Satellite Launch Center. "We believe that after our space station is completed in the near future, we will see Chinese and foreign astronauts flying and working together."
Outer space is a shared asset of all people on Earth, and space exploration is a universal cause for humankind, said Ji, adding that China is open to cooperation and exchanges with all nations and regions around the globe that are dedicated to the peaceful use of outer space.
Comprehensive cooperation and communication on spacecraft technology, space experimentation and astronaut selection and training have already taken place between China and several countries including Russia, Germany and Italy, as well as international organizations such as the United Nations Office for Outer Space Affairs and the European Space Agency.
Ji said that as the Chinese space station, named Tiangong, or Heavenly Palace, has entered the construction stage, China will deepen its cooperation and exchanges with partners in a wide variety of fields ranging from space science and technology to joint flights.
The China Manned Space Agency and the United Nations Office for Outer Space Affairs have jointly issued a statement inviting scientists from around the world to submit their research proposals for an opportunity to conduct their own experiments aboard the Chinese space station.
"We have selected and confirmed nine scientific projects submitted by 17 foreign nations that will be carried out in our space station, with related work proceeding well," Ji said. "We will continue working with the UN office to prepare for the second round of the solicitation of proposals for future scientific cooperation."
Nie Haisheng, a senior astronaut and commander of the Shenzhou XII mission crew, said on Wednesday that Tiangong will be a "home" for Chinese astronauts in space.
"We welcome our foreign counterparts, who we will treat as friends, to join us at this home. We are determined to make our station a shared platform to advance science and technology to benefit all people around the world," he said.
Hao Chun, director of the China Manned Space Agency, said in April that more than 20 cabinets aboard the space station will be reserved for scientific instruments designed in accordance with international standards, adding that these will be available for international cooperation.
"Many foreign space organizations have told us that they hoped we could open our station to their astronauts. Some foreign astronauts have started to learn Chinese," Hao said.