US, Germany reach pipeline compromise
By JONATHAN POWELL in London | China Daily Global | Updated: 2021-07-23 09:05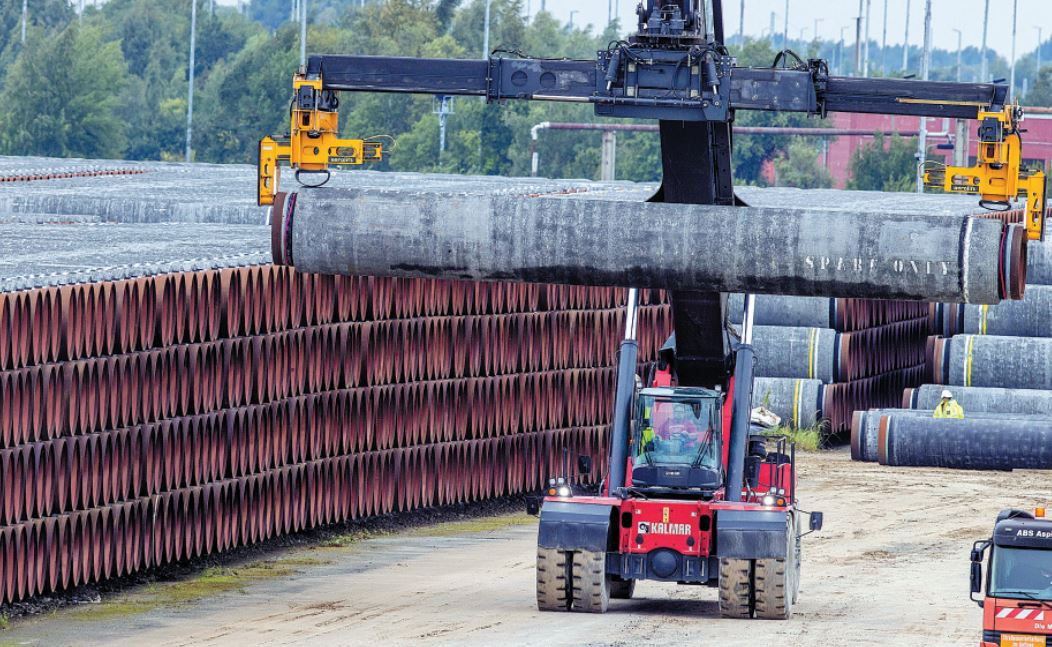 German Chancellor Angela Merkel on Thursday welcomed a compromise struck with the United States over a controversial Russian gas pipeline project, but said "differences" remained.
Merkel said the agreement on Nord Stream 2, which threatens sanctions on Russia if it uses energy as a weapon against Ukraine, was a "good step, that showed the willingness to compromise on both sides".
But "differences remain", she said.
The agreement reached on Wednesday between the US and German governments ended a longstanding dispute between the two allies over the $12 billion project.
The pipeline, which is 98 percent complete, runs under the Baltic Sea and carries gas from Russia's Arctic region to Germany.
It is set to double Russian gas supplies to Germany, Europe's largest economy. Germany said it needs additional gas deliveries as it phases out coal and nuclear energy.
But the project has been fiercely opposed by the US and several European countries, arguing that it will increase energy dependence on Russia and Moscow's geopolitical clout.
In a meeting with Merkel last week at the White House, US President Joe Biden expressed his concerns that Europe would become overly dependent on Russian energy supplies.
Biden "couldn't have been any clearer" with Merkel on his opposition to the pipeline, said US State Department spokesman Ned Price at a news conference on Tuesday.
"We view it as a Kremlin geopolitical project that is intended to expand Russia's influence over Europe's energy resources and to circumvent Ukraine," Price was quoted as saying by The Washington Post.
"We have made no bones about the fact that it is a bad deal for Germany, it is a bad deal for Ukraine and for Europe more broadly," he said.
Former US president Donald Trump had sought to thwart construction of the pipeline with sanctions, and Ukraine and Poland were strongly against it, reported the newspaper.
Speaking to reporters in Berlin on Thursday, Merkel said although sanctions were clearly on the table in case Russia uses the pipeline for political gains, "I hope we won't need them".
"The Russian side has said... that it will not use energy as a weapon," she said. "Let's take them at their word."
Germany has agreed to invest in Ukraine's green technology infrastructure and the US will end its efforts to block the pipeline.
Merkel and Russia's President Vladimir Putin were "satisfied" with the near completion of the pipeline, the Kremlin said, after the two leaders spoke on the phone on Wednesday.
"The Russian president noted the consistent commitment of the German side to the implementation of this project, which is exclusively commercial in nature and aimed at strengthening the energy security of Germany and the European Union," said a statement released by the Russian government.
Agencies contributed to this story.