Orchestra launches nationwide tour
By Chen Nan | China Daily | Updated: 2021-10-22 07:25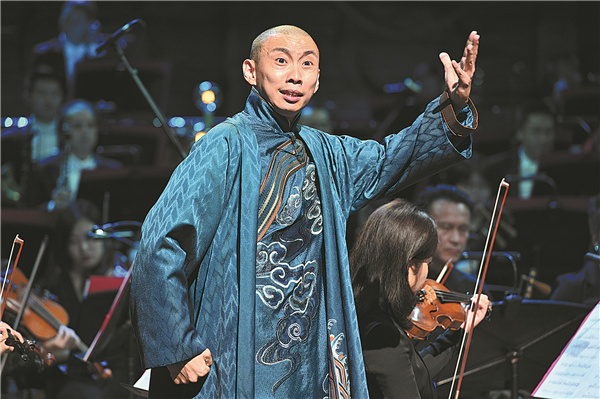 Under the baton of conductor Li Biao, Beijing Symphony Orchestra and the Jingju Theater Company of Beijing will kick off a 7-city nationwide tour with the Peking Opera symphonic suite, Grand Canal of Beijing City.
The Grand Canal, the 3,200-kilometer-long, 2,500-year-old waterway connecting Beijing and Hangzhou in what is now East China's Zhejiang province, is a UNESCO World Heritage Site and the longest artificial waterway in the world. It consists of three sections built in different periods, unifying the powerful northern and the fertile southern regions of ancient China.
The concert will be staged in various cities, up to Dec 18, including Nanjing and Suzhou in Jiangsu province, Hangzhou and Shanghai.
"The music combines Western classical and Peking Opera, which is a creative idea and offers the audiences a fresh experience," says conductor Li. "The chemistry between classical music and Peking Opera is beyond our expectation and we are looking forward to sharing the show with audiences in more cities."
Eighteen star performers of the Jingju Theater Company of Beijing, including Du Zhenjie, Chi Xiaoqiu, Hu Wenge and Fang Xu, perform in the show, and will display their solid grasp of different styles of Peking Opera singing.