Astronauts honored for Shenzhou XII mission
By ZHAO LEI | China Daily | Updated: 2021-11-24 07:20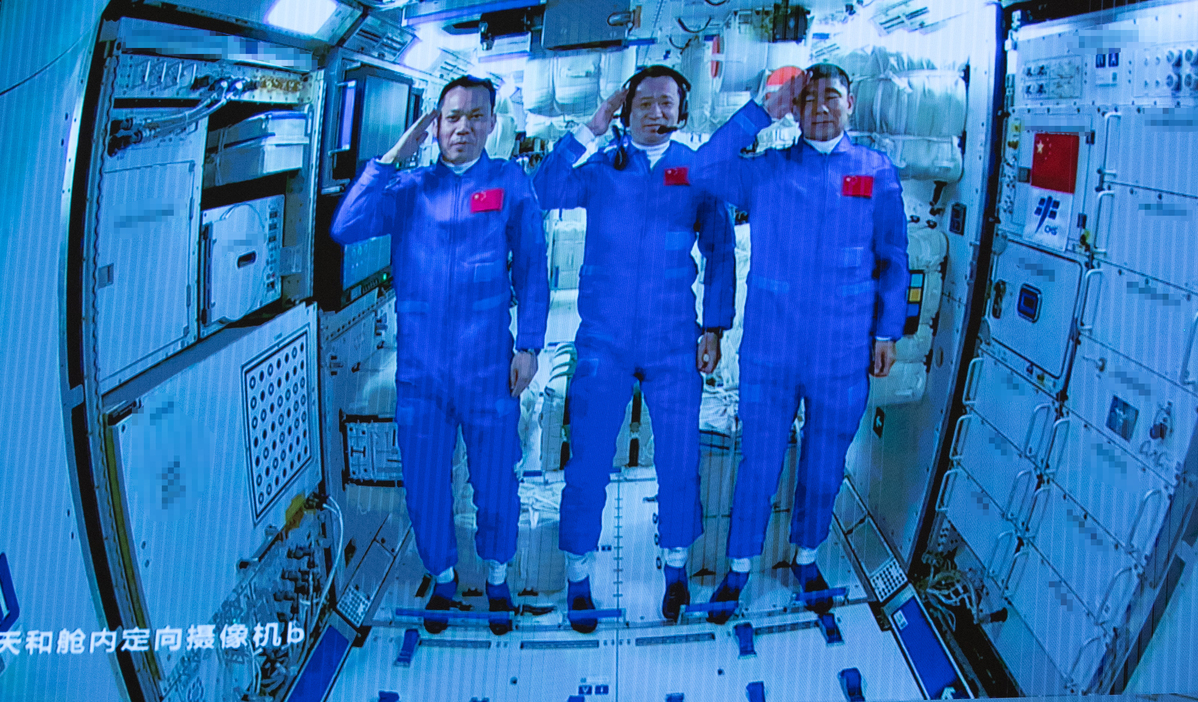 The three crew members of the Shenzhou XII mission were awarded medals on Tuesday to honor their contributions.
The Communist Party of China Central Committee, the State Council and the Central Military Commission issued a joint statement on Tuesday saying that the top authorities had conferred a First-class Space Service Medal on Major General Nie Haisheng, a Second-class Space Service Medal on Major General Liu Boming and a Third-class Space Service Medal on Senior Colonel Tang Hongbo. Tang was also named a "Heroic Astronaut", an honorary title Nie and Liu have already received.
Nie was commander of the Shenzhou XII mission while Liu and Tang were crew members. They are members of the People's Liberation Army Astronaut Division, which is headquartered in northwestern Beijing.
The Shenzhou XII was launched on June 17 by a Long March 2F rocket from the Jiuquan Satellite Launch Center in northwestern China's Gobi Desert. It was the first manned flight to visit the country's permanent space station, named Tiangong, or Heavenly Palace.
As its first inhabitants, the crew flew for 90 days in the space station and made two spacewalks, using a large robotic arm and other equipment to install and adjust devices outside the station. They also performed a number of scientific experiments and technological tests, and made video calls with President Xi Jinping and hundreds of researchers, teachers and students in Hong Kong.