Fragrance sector poised for more expansion
By ZHU WENQIAN | China Daily | Updated: 2021-11-26 09:40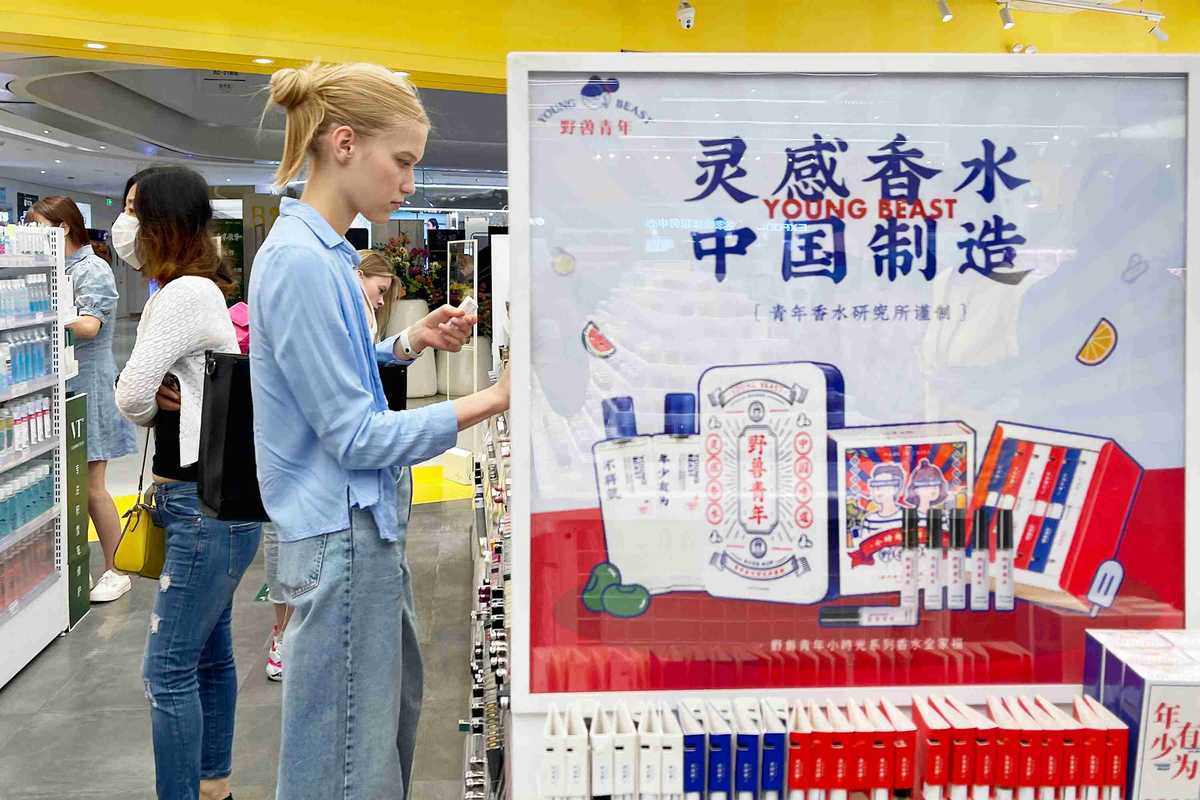 Increasingly market-savvy consumers bolster potential; gifting of perfume, cologne during COVID a popular phenomenon
The fragrance market in China is poised for growth to meet demand of the nation's increasingly sophisticated beauty consumers, and online sales are expected to become more important, industry insiders said.
In the next five years, the fragrance market in China is expected to grow at a compound annual growth rate of 17 percent, hitting sales revenues of 15.4 billion yuan ($2.4 billion) in 2025, according to market research firm Mintel.
Last year, fragrance sales in the nation grew by 1 percent annually as a result of the COVID-19 pandemic-far lower than the 11 percent annual growth recorded in 2019, according to Mintel.
International retailers such as LVMH, Chanel, Coty, L'Oreal, and Estee Lauder continue to dominate the China market, together accounting for a 59.9 percent share of fragrances sold this year, said Mintel. LVMH has the largest market share among international companies.
China has some 20 million consumers who have the habit of using perfume regularly, according to a report by market consultancy iResearch.
Despite difficulties posed by the pandemic, major retailers have maintained good momentum from new fragrance launches last year. They also have sought new business opportunities through e-commerce. L'Oreal and Estee Lauder have been notable for their strong growth online.
Of 3,000 surveyed consumers nationwide, 36 percent said Chanel was their favorite perfume brand and 21 percent picked Dior, Mintel said. No other brand was mentioned by more than 5 percent of respondents.
"The fragrance category is projected to quickly recover and even accelerate in the post-pandemic era. Chinese consumers pay lots of attention to discretionary categories such as fragrances, which are positioned to offer more emotional benefits and help express their individuality," said Alice Li, beauty and personal care associate director of Mintel.