Fragrance sector poised for more expansion
By ZHU WENQIAN | China Daily | Updated: 2021-11-26 09:40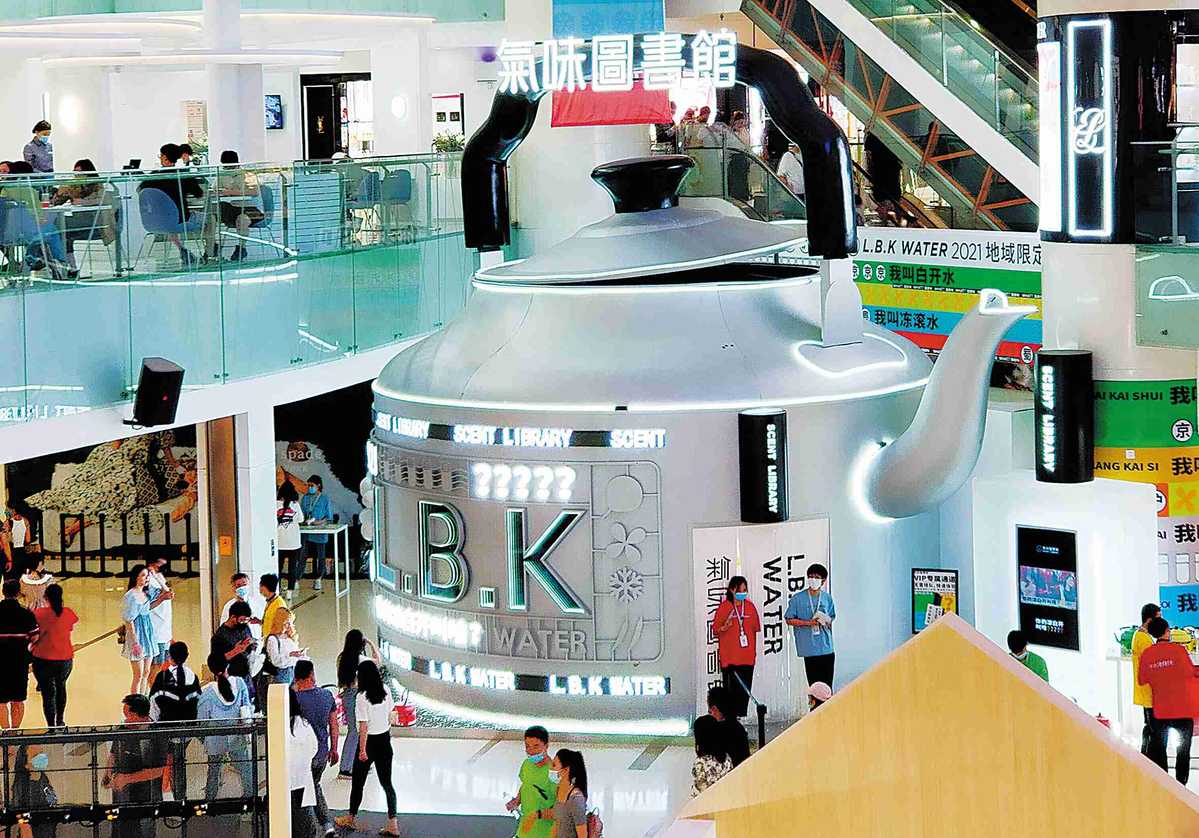 "We launch perfumes in different scents to tell stories, and we are quite happy that many consumers understand the stories behind our products. For instance, a consumer said after he smelled one type of scents, he could sense the smell of camphor and think of his grandparents and old times," Huo said. Camphor has been traditionally used for its medicinal qualities.
Scent Library has agreements with a few major global essence-making companies, including Firmenich, International Flavors and Fragrances Inc, Symrise Ltd and flavor and fragrance manufacturer Mane.
Scent Library said it often provides some abstract concepts to international suppliers in such categories as rain, snow, different colors and food. The company acknowledged that it is sometimes somewhat difficult to turn abstract concepts into specific products.
Still, in 2017, the company launched a perfume named LBK water, which is short for Liang Bai Kai, meaning cooled boiled water, and the product became one of its bestsellers. In 2018, its monthly sales volume reached 400,000 bottles. The perfume contains the smell of a water blend and freesia blossoms with aldehyde intensifiers. Scent Library said the perfume conjures a water-moistening feeling and a pleasant scent.
Li of Mintel said domestic perfume brands boast significant growth potential, given that Chinese consumers consider natural elements, scent durability and the type of scent as priorities when choosing perfumes. High-end brand images have become a secondary consideration. Domestic perfume brands can utilize consumer preference for Chinese style and traditional culture to tell their own brand stories.
"In the past year, an increasing number of traditional Chinese-style scents, such as tea and osmanthus, have become more popular. Also, more consumers have shifted their habits to buying perfume online, and domestic brands, especially startup companies, can leverage their strengths in social media marketing and attract more consumers online, given that sales are not limited to an offline shopping experience anymore," Li said.
"Still, the high-end domestic market for perfume is dominated by foreign brands, and most domestic brands are competing with each other in a lower price range targeting younger consumers. That group pays less attention to brand histories and pursues more emotional resonance with the brands," she said.