Fragrance sector poised for more expansion
By ZHU WENQIAN | China Daily | Updated: 2021-11-26 09:40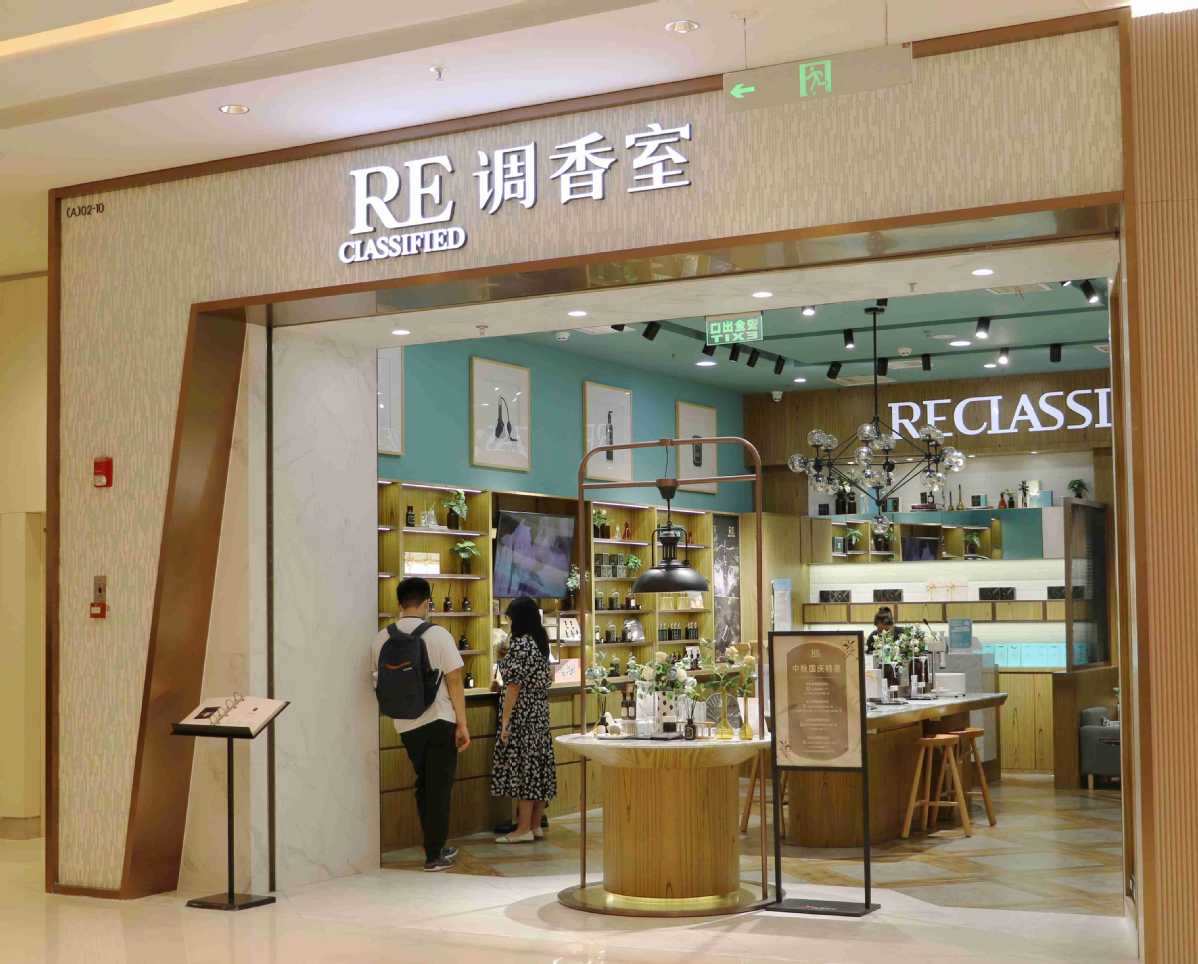 "The majority of users have started wearing fragrances as part of their routine. Encouraging more frequent use may be a challenge. Therefore, brands should focus on driving ownership of multiple fragrances and encouraging consumers to switch scents or layer different scents in order to increase usage," Li said.
Perfume and aromatherapy form a subcategory of consumer goods with top sales on Tmall, an e-commerce platform of Alibaba Group. This year, aromatherapy products such as candles or decorations for the home, aromatherapy items for cars and salon fragrances made by smaller studios or salons have seen growth rates of more than 100 percent year-on-year, according to Tmall.
New product launches of unisex fragrances have been growing quickly in China, fueled by gender neutrality as a beauty trend. Botanical and herbal fragrances have become the top sellers in that category.
Women's frequency of using fragrances has remained somewhat flat, but more men have become occasional users. Buying fragrances for personal use has declined with the pandemic, but giving fragrances as gifts has increased, Mintel said.
While leading international companies account for a bigger market share, they have been facing increasing competition from niche fragrance brands that have entered the China market in the past few years as well as the emergence of local players.
Chinese fragrance brands usually have different competitive strategies as they target younger consumers. Some top domestic fragrance brands include Scent Library, Uttori, Reclassified and Young Beast.
This year, State-owned CITIC Capital invested in Reclassified, a Shanghai-based brand that makes salon fragrances. To Summer, a niche Chinese aromatherapy brand, has received two rounds of financing since 2019, with backers including IDG Capital, Sequoia China and ZhenFund.
Scent Library, a brand founded in Beijing in 2009, is one of the earliest local brands to enter the fray. In September, it received its latest round of financing, with exclusive investment from Spanish fashion and fragrance brand Puig.
The company said it plans to use the funding for the research and development of original fragrances. It also wants to blend online and offline experiences for consumers and strengthen its international supply chains.
In 2009, the company opened its first store in the fashionable Sanlitun area of Beijing, drawing attention of many people who worked in fashion, design and advertising.
Scent Library now has nearly 80 stores nationwide, and about half are located in first-tier cities. It plans more brick-and-mortar stores in other cities. Its fragrance products include body lotions, hand creams, shower gels and fragrances for cars.
The retailer says it usually introduces new products monthly in its biggest category-perfumes-in order to constantly attract consumers to new scents and flavors.
"We would like to do business based on different kinds of scents, and focus not only on perfume. We hope to create more scents that cater to the preferences of Chinese consumers, help scents become part of their lifestyle, and thus leverage the olfactory economy," said Huo Xuefei, senior manager of branding at Scent Library.