Omicron to test effectiveness of vaccines
By ANGUS MCNEICE | China Daily Global | Updated: 2021-12-02 11:00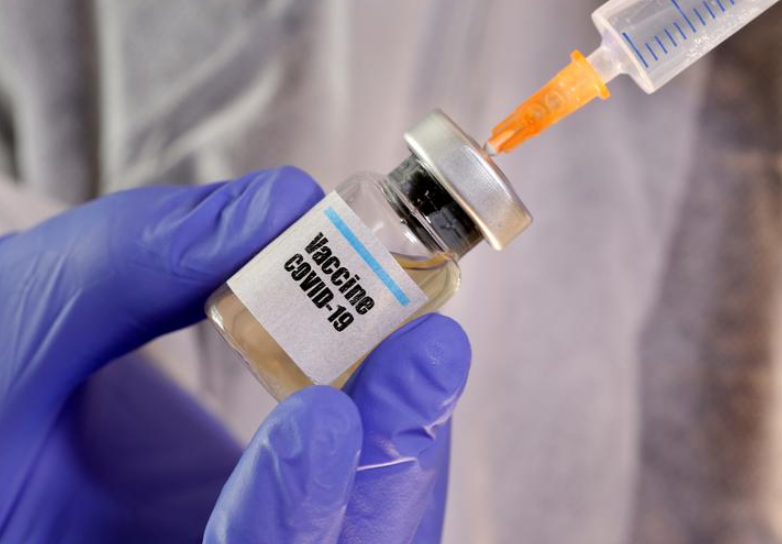 Health experts are worried that existing COVID-19 vaccines could be less effective against the highly mutated Omicron variant, and warned there could be a scramble among countries next year to get access to updated vaccines.
Virologist Andrew Catchpole told China Daily on Tuesday that the number of mutations in the Omicron variant of the novel coronavirus is a real concern as they could render first-generation vaccines less potent.
"The reason for concern is the large number of changes in the spike protein, as this is the protein to which the immune response from vaccination is targeted, so mutations in the spike protein are a risk of resulting in lower vaccine efficacy," said Catchpole, who is chief scientist at London-based vaccine testing lab hVIVO.
Delta is currently the most dominant form of the virus in many parts of the world. However, Omicron has been identified in around 20 nations after it was reported to the World Health Organization by South African health authorities last week.
Experts are concerned that Omicron may be a more transmissible strain of the virus, after daily infections in South Africa reached 2,800 on Sunday, a tenfold increase on two weeks ago when the daily average was 275 cases.
The number of COVID-19-related deaths in the country has remained relatively stable, and evidence from medical workers suggests that patients with Omicron display milder symptoms. Outbreaks related to the new strain first sprang up in predominantly young, student populations, and it is too early to assess the variant's impact on older people and other vulnerable groups.
Vaccine makers, including Moderna, Pfizer and AstraZeneca, say they are in the process of updating or tweaking existing vaccines to address the new variant, which has 32 mutations on the spike protein, the area that vaccines target. By comparison, the Delta variant has 10 spike protein mutations.
There is not enough evidence to determine if current vaccines are less effective against the Omicron variant. However, Stephane Bancel, who is chief executive of Moderna, said that the number of mutations is likely to have an impact on effectiveness.
"All the scientists I've talked to are like, 'this is not going to be good'," Bancel told the Financial Times.
Stock markets in the United Kingdom, Germany and France all dipped by 1.5 percent following Bancel's comments on Tuesday afternoon, when the Australian dollar fell to its lowest level in the last year, and crude oil prices fell nearly 3 percent.
Stephen Evans, a professor of pharmacoepidemiology at the London School of Hygiene and Tropical Medicine, said that if all goes well, vaccine makers can tweak current treatments in the lab and complete efficacy trials on new vaccines within around 100 days. "Tweaking the vaccines can be done relatively easily," Evans told China Daily on Monday. "But changing production facilities is harder."
An analysis released this week from London-based science consultancy Airfinity showed that even if vaccine makers manage to update their treatments in the coming months, a global rollout would not be achieved until late next year due to production capacity limits.
In an expedited scenario, in which pharmaceutical companies switch all their facilities to produce Omicron vaccines, 6 billion doses could be produced by October 2022, Airfinity said. In a scenario where makers switch half of their facilities to Omicron vaccine production, 6 billion doses could be expected by January 2023.
"There is no magic bullet for scaling up production," Airfinity Chief Executive Rasmus Bech Hansen said on Tuesday. "Our data shows that vaccinating the whole world against Omicron is very far off."
Hansen said that if new vaccines are needed to target the Omicron variant, there could be another procurement race in 2022, where rich countries compete over limited supplies, to the detriment of the developing world.
However, if Omicron does prove to be both a more transmissible and a less severe form of COVID-19, its spread could provide a silver lining, whereby the Delta variant is outcompeted by a milder strain.
"This is indeed entirely possible," English vaccine pioneer Richard Moxon told China Daily on Monday. "Variants that spread more efficiently are beneficial to the virus and therefore would be selected and become more common. In contrast, mutations causing more severe illness are not favorable because sickness and death of those infected diminishes spread and is disadvantageous to the virus."
Moxon, who is a professor of medicine at Oxford University, said that it will take weeks before researchers form a greater understanding of the variant's transmissibility and severity.
"We simply don't know if (Omicron) will be milder than Delta, it's a possibility but not by any means a probability. We need more data," he said. "Relying on anecdotal evidence from South Africa is insufficient."