A green path to biodiversity
China Daily | Updated: 2021-12-25 09:00

On Oct 12, when addressing the Leaders' Summit of the 15th meeting of the Conference of the Parties to the Convention on Biological Diversity, or COP 15, via video link, President Xi Jinping announced that China had officially designated its first group of national parks, including the Three-River-Source National Park, the Giant Panda National Park, and the Northeast China Tiger and Leopard National Park. The protected area of the five national parks is about 230,000 square kilometers, covering nearly 30 percent of the national key protected wildlife species on land.
In a move to enhance biodiversity conservation, China unveiled a guideline in October that includes wide-ranging measures, vowing to bring 77 percent of national key wildlife species under protection by 2025 with the help of cutting-edge technologies. China also aims to see its forest coverage rate increase to 24.1 percent and place 55 percent of its wetlands under protection by 2025. Forest coverage will be increased to 26 percent by 2030, when around 60 percent of wetlands will be protected.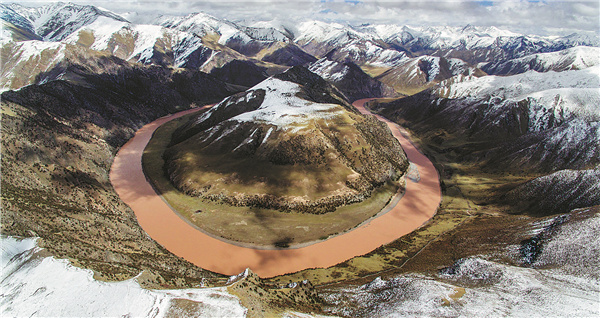 The guideline underscored the importance of biodiversity protection work. In its efforts to cope with the challenges, China will expand its national parks, increase its forest areas and have more wetlands and natural coastlines protected. China will make 18 percent of its territory protected natural areas with the help of a system supported mainly by national parks by 2025. According to the National Forestry and Grassland Administration, the forest coverage rate in the country stood at roughly 23 percent at the end of last year, compared with only 8.6 percent in 1949. About 52 percent of the country's wetlands are being conserved.