Royal clues unearthed in excavation
By Wang Ru | China Daily | Updated: 2022-01-11 08:36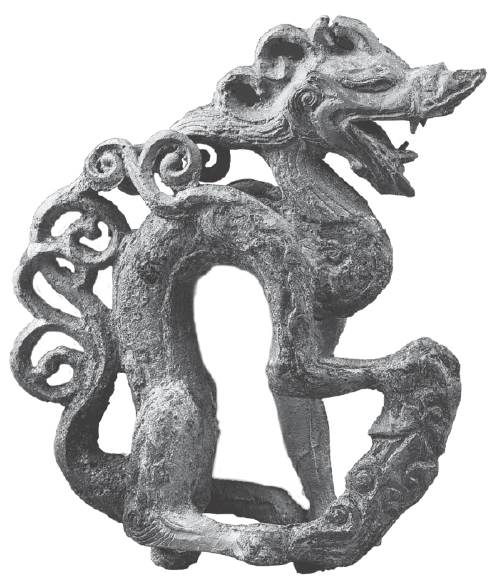 Emperor Zhangzong visited it twice, each time for more than three months. Then in 1209, several years after its establishment, it was destroyed in a fire according to historical literature, also confirmed by archaeological studies.
"With the Taizicheng site as the center, we show the society and people's lives in the Jin Dynasty, especially the nabo custom, or nomadic hunting, for which the ancient palace mainly served," says Liu Jiapeng, curator of the exhibition.
With that focus, the exhibition shows 138 cultural relics unearthed from the Taizicheng site and others collected by the Palace Museum, the National Museum of China and Chinese Academy of Cultural Heritage, including porcelain, sculptures, decorations and building elements.
"As the first temporary palace of the Jin Dynasty discovered by archaeological excavation, the significance is second only to capitals of the period. It is also a high-ranking city site of the Jin era with the largest excavation area and the most well-preserved structures found in recent years," says Huang Xin, deputy director of Hebei Provincial Institute of Cultural Relics and Archaeology, who was responsible for the excavation of the site.
The cultural relics unearthed from the site show its royal heritage, including porcelain, now on exhibition. For example, some porcelain has the characters shang shi ju (imperial food bureau), the name of the imperial catering agency, on them, proving they were used in court. This type of porcelain had rarely been found before, and it is inferred that they were made in the Ding Kiln in Quyang county, Hebei province.