Royal clues unearthed in excavation
By Wang Ru | China Daily | Updated: 2022-01-11 08:36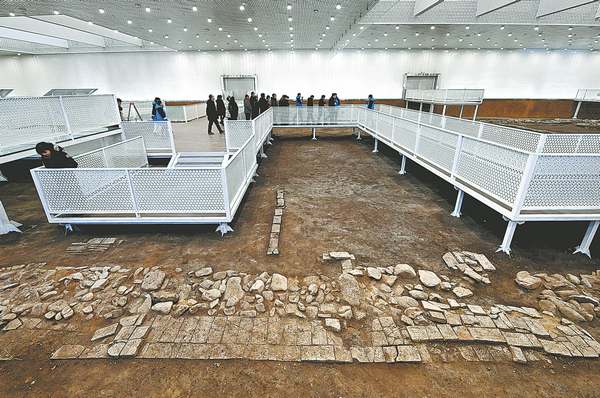 Some jade decorations on exhibition show people's activities, like hunting geese and deer, and taming gyrfalcon, an important totem of nomadic hunting.
The nomadic groups in northern China have a long history taming falcons, especially gyrfalcons. Many cultural relics and murals in tombs show patterns of this animal, usually with its wings spread and sharp claws aimed toward the ground.
Archaeological studies show the Taizicheng site is a rectangular area of 14.3 hectares, with 72 building foundations, 22 roads and four drains found. Buildings at the site are distributed along a central axis, and show the layout of working areas in the front and living areas in the rear, which is a tradition for imperial palaces.
Excavation of the site was rated as one of the top 10 archaeological discoveries in 2018. A Taizicheng archaeological site park will be opened in the future.
According to Guo Xinyao, vice-mayor of Zhangjiakou, "we will build the park in a new way which combines cultural relic protection and the Winter Olympics, and thus add cultural elements to the upcoming Games".
Contact the writer at wangru1@chinadaily.com.cn