Joint patrol teams keep Mekong safe
By LI YINGQING in Kunming and CHEN MEILING | China Daily | Updated: 2022-01-14 07:39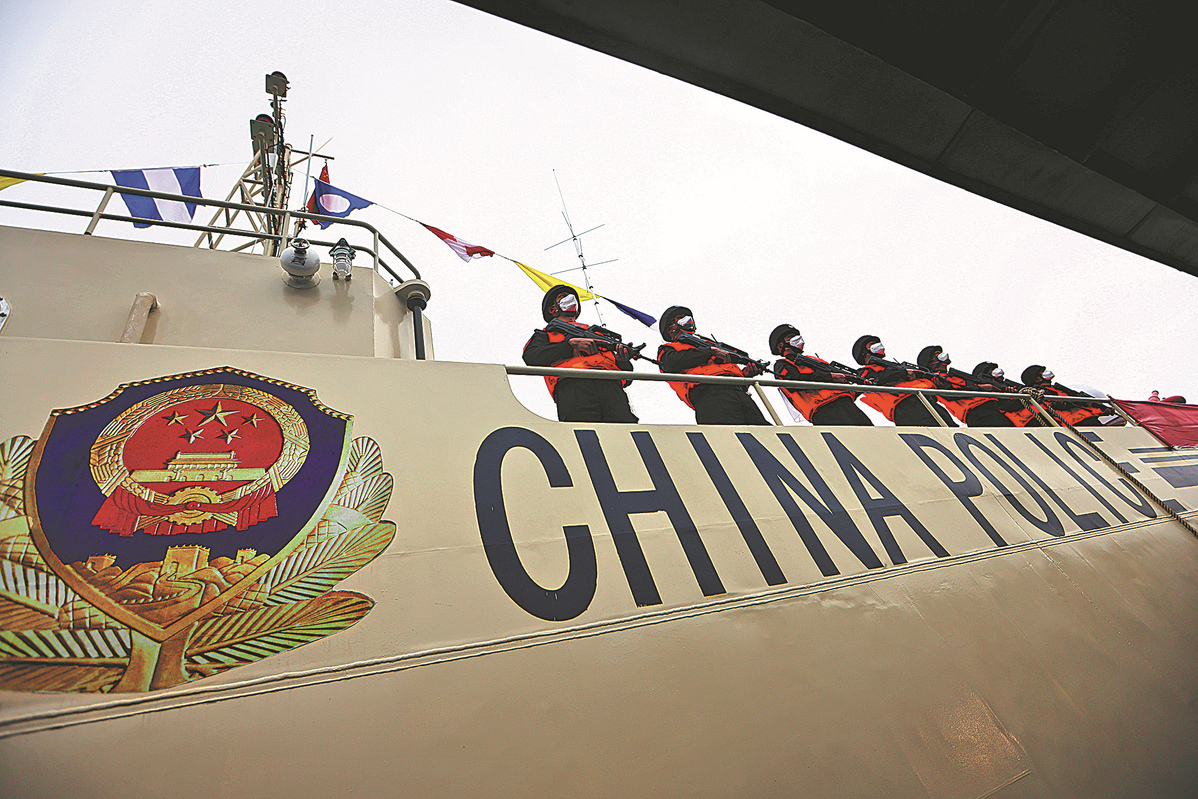 Crews overcome numerous challenges to protect vital waterway
Tan Jianhua, who used to captain vessels plying the Mekong River, has had a gun pointed at his head by a pirate and seen a friend killed in such an incident.
More than a decade ago, piracy on the key waterway in Southeast Asia was a frequent occurrence. Nearly all cargo vessels on the river had been raided since 2007. Worse still, stowaways, the illegal drug and gun trade, human trafficking, kidnapping and internet fraud posed threats to people's lives in the Mekong River Basin.
Tan said: "In one incident, a group of masked men drove speedboats around our ship, demanding to come aboard, which they did. They pointed AK-47 assault rifles at us and told us to squat and keep our heads down. They then began searching the ship, taking whatever they could lay their hands on."
Now working as a helmsman for the Yunnan Public Security Department's Mekong patrol team, he added, "Incidents such as this are why I now cherish the peace and tranquillity on the river so much."
In the early 2000s, life on the Mekong was far from easy for those making a living from it.