Joint patrol teams keep Mekong safe
By LI YINGQING in Kunming and CHEN MEILING | China Daily | Updated: 2022-01-14 07:39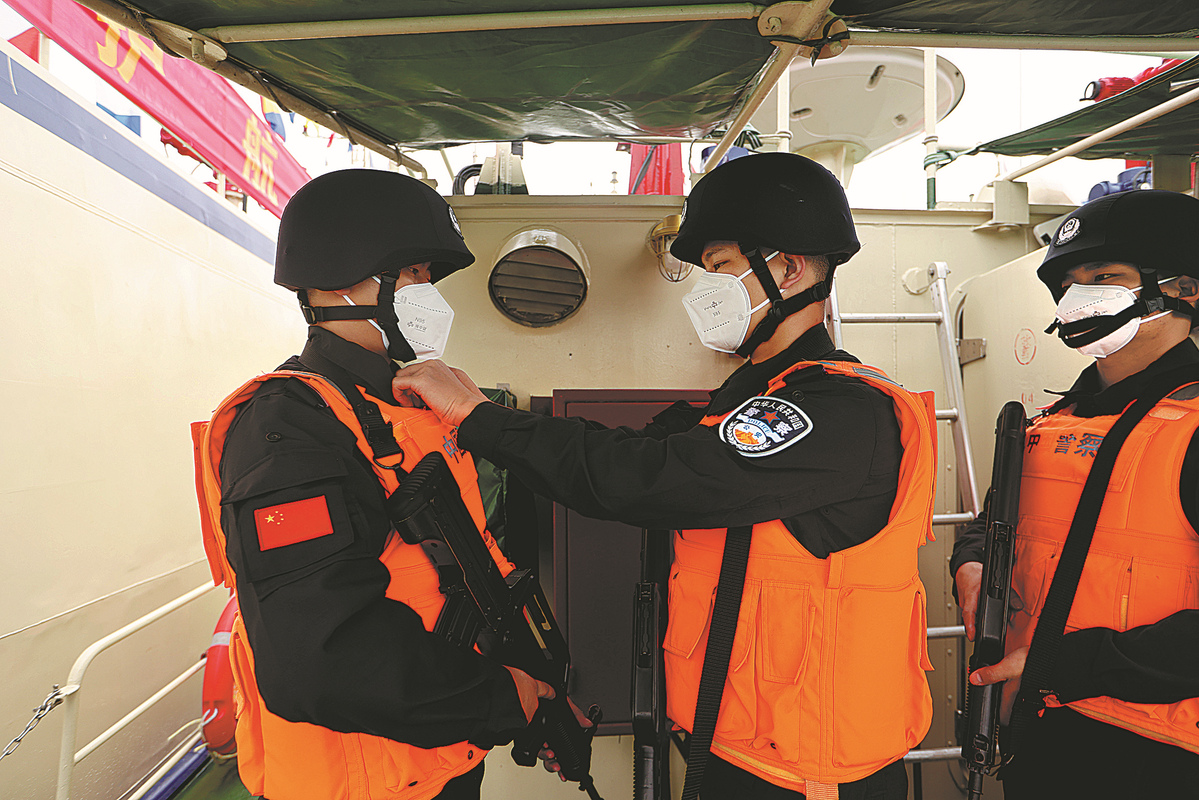 Noisy business
Yan Yizhang, from Xishuangbanna, has worked in the small, muggy engine room of a patrol vessel for 10 years. Every time the boat departs on a mission, the machinery creates a din, forcing him to concentrate hard to detect any problems.
He said he seldom contacts his family during a patrol, as he needs to watch the engine and respond to emergencies quickly. He even sleeps in the engine room, and also knows the locations of rapids and rocks in the river.
Returning from a patrol in January 2015, one of the engines broke down, and there was a risk of the vessel overturning as it battled a fierce current. Yan immediately told his colleagues to make for the shore. Despite toiling in high temperatures, nine workers fixed the problem in six hours.
Four years earlier, during another mission, a Laotian patrol boat was holed after hitting a reef, with water engulfing the engine room. Yan and his team quickly repaired the damage, and there were no deaths or injuries. He was awarded a second-class merit for his actions.