Swallow kite skills enjoy flight of popularity
By Xing Wen | China Daily | Updated: 2022-01-15 10:59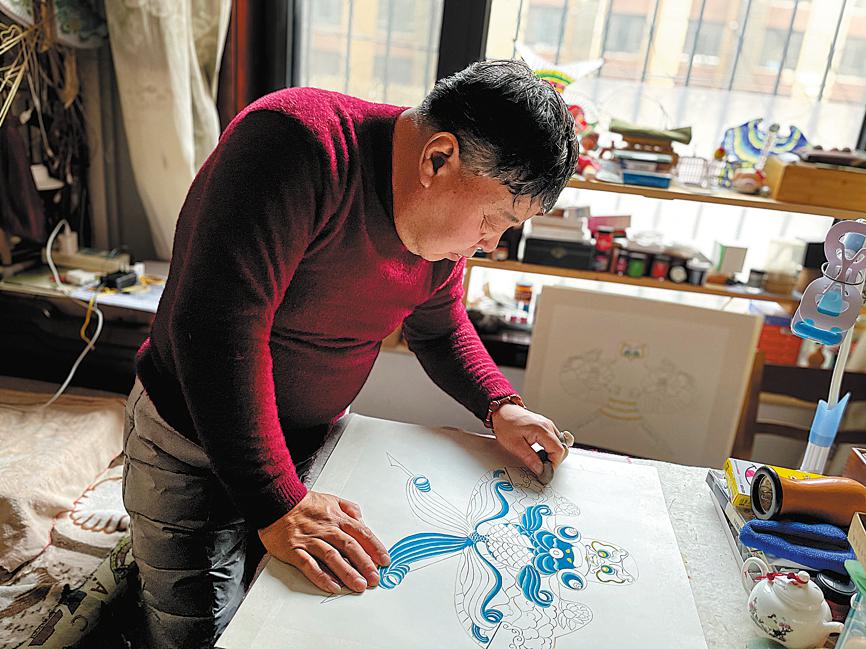 He has been busy giving kite-making classes in communities, colleges for the elderly and schools in recent years.
"Such classes help people to form a basic understanding of the folk art. If there's someone who is willing to further learn the skills, I would like to unreservedly pass on to him or her my kite-making know-how," he says.
"High school students are unlikely to spare much time from their study to learn the craftsmanship. However, getting a glimpse into the craft in my class is like sowing a seed of art in their hearts," he adds.
For Yang, kite-flying is a nostalgic pastime.
"Previously, it was common to see parents and their children go out to fly kites of various sizes and colors in parks and squares across Beijing during springtime," he says.
As a Beijing native who once lived near the Temple of Heaven Park, Yang used to take his son out to fly kites there.