Height of adventure
By Yang Feiyue | CHINA DAILY | Updated: 2022-01-17 08:24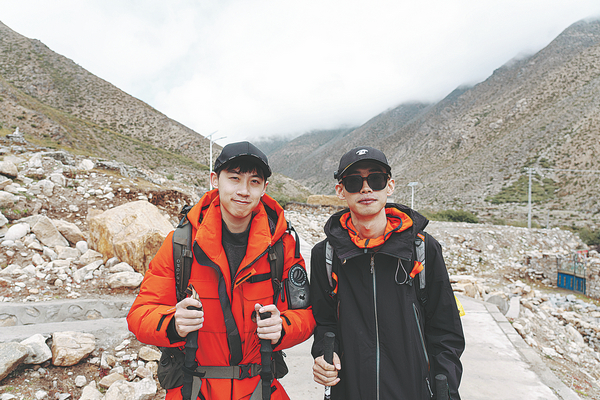 "We hope it can make more people aware of the speed of glacier melting in a very direct way," Ma says.
He conservatively estimates the lake area to be around 900,000 square meters. He's been fascinated by the geological wonder since his college time in Tianjin and started to work as a part-time Himalayan tour guide during his summer vacations.
"I figured I could see the mountain myself this way," Ma says. "I was out of words when I first saw Qomolangma in 2015."
However, he was caught off guard when his guests began to ask him about many other peaks in the neighborhood. It spurred him to make "inroads into the complex mountain range".
Ma says he used an e-map, compared and found corresponding parts on the map.
The more he learned, the more he was fascinated, and the better he could do as a tour guide.
"The Himalayas are in different sections made by valleys and rivers, and each section has its own story," Ma says. "There are different lifestyles among each of those sections, some running from east to west and some from south to north."