Height of adventure
By Yang Feiyue | CHINA DAILY | Updated: 2022-01-17 08:24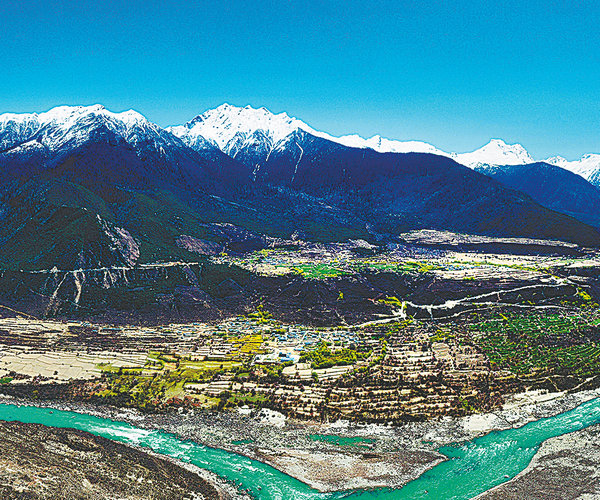 Ma continued the tour guide business after he graduated in 2018, took on commercial photography and started writing about the Himalayas for various publications on the side, such as the Chinese National Geography.
"I followed the satellite cloud image, and took my guests to places where the weather would be the best," Ma says, adding that the goal was to seek the best possible view of the Himalayas.
"Our side offers a superb view of the Himalayas, and the Tibet section of National Highway 219 makes things easier for sightseeing (of the mountain)."
He would also take his guests to some lesser-known corners in the mountain range.
"Lholin" sits in the Kharta Valley area which lies to the east of Qomolangma. Ma had wanted to explore the valley after his research. The valley is 5,700 meters above sea level and is in a different direction from the well-known Qomolangma Base Camp. The route to the valley can barely be spotted on the map. It offers a great angle to view Qomolangma.
In 1921, Mallory found a climbing route to Qomolangma from the north side in Kharta Valley and accurately developed the map of the Qomolangma area from the valley. In 1922, Mallory launched a second expedition to make the first ascent of the world's highest mountain. During an expedition in 1924, Mallory and his climbing partner, Andrew Irvine, disappeared on the northeast ridge of Qomolangma. Mallory's remains were discovered in 1999. Whether Mallory and Irvine reached the summit before they died has been a subject of debate over the years.
Ma was fascinated by the history and the fact that the valley has remained off the beaten tracks ever since.
"One can see a spectacular pyramid shape of Qomolangma in the Kharta Valley area, but the journey to the valley is long and doesn't offer much of a sight," Ma says. "I couldn't help but wonder what is in Kharta Valley, and what has changed there over the past century," he says.